How Online Tests Are A Thriving Opportunity For NEET Success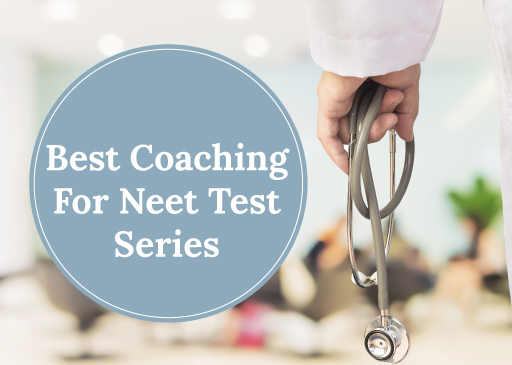 As the National Eligibility and Entrance Test approaches, prospective medical students prepare for the final test. Online examinations have arisen as a growing potential for NEET preparation in this digital era. Traditional pen-and-paper tests are no longer used. Instead, online examinations provide a dynamic and engaging platform that transforms how students study for NEET. Let's look at several advantages of online exams and how they might help you better prepare for the exam.
Personalized Assessment and Adaptive Learning:
Online assessments use adaptive learning algorithms that adjust to each student's performance and growth. This personalized approach ensures that students are pushed at the right level, with a consistent focus on areas in which they need to progress. As students try online questions, the system evaluates their answers and delivers quick feedback, providing them with a better understanding of all their strengths and shortcomings. This personalized evaluation enables students to modify their study tactics and maximize their NEET test results. Momentum has recently launched an online test series which got a positive response from aspirants. The test series is one good aspect of joining our institute. After each test, our teachers pay attention and provide valuable remarks individually to each student. Keep reading to find out why these monthly test series are for improvement and cracking the NEET. Momentum provides the Best Coaching For Neet Test Series because we not only provide the materials but also elaborate in a well-researched manner so that students get interested in the subject being discussed in the class. Moreover, the test series we offer are excellent in terms of improving scores and skills at the same time.
Real-time performance monitoring:
One of the major benefits of online assessments is the opportunity to monitor performance in real-time. Comprehensive performance data, including scores, time spent per question, and accuracy rates, allow students to track their development. This data gives useful insights into areas that need to be addressed further, enabling students to fine-tune their study programs appropriately. Furthermore, real-time monitoring inspires students by displaying their progress and improvement throughout the preparation process.
Simulating the exam setting:
NEET is more than simply a knowledge test; it is a nerve-wracking assessment. Online examinations imitate the exam atmosphere, enabling students to acclimate to the pressure, time limits, and question types they would face on a real day. Students may build the essential confidence, attention, and mental agility to succeed in the exam by experiencing exam-like settings via online assessments. Our Neet Coaching in Gorakhpur is available on the website. You need to seek admission to one of our courses to reap the benefits of these test series. They are the best and most effective in terms of knowledge and skills.
A Large Question Bank:
An enormous question bank covering the full curriculum is available on online sites. This enormous reservoir of questions guarantees that students have access to a broad range of practice material. Furthermore, online examinations give students access to sample tests that closely mimic the exam structure, enabling them to fine-tune their exam methods and find areas for development. The availability of a variety of questions and practice exams allows students to acquire exposure to numerous sorts of questions while also improving their problem-solving abilities, strengthening their overall preparation for the exam.