Smart Strategies For Passing The NEET Exam in The First Attempt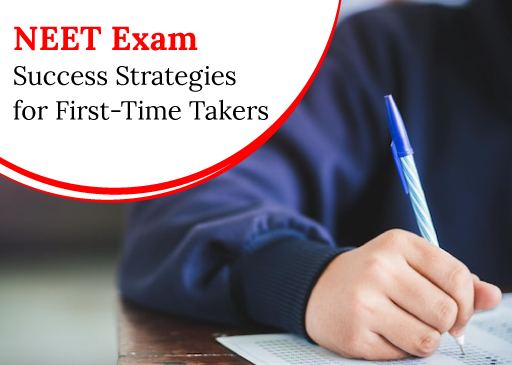 In India, the National Eligibility and Admission Test (NEET Exam) is a national-level entrance exam that is used by students seeking admission to medical institutions who wish to pursue a career in medicine. If you are going to appear in the NEET next year, then you're going to need a NEET 2022 strategy timetable to be able to ace it. If you focus intensely and study well before taking the NEET test for a certain period, you may be able to compensate for all of your inadequacies. You can enroll in NEET coaching classes at Momentum, an institute that offers exceptional Medical Coaching in Gorakhpur.
There is no doubt that students need to be able to answer a large number of questions in a short time to get high marks or scores on the most difficult entrance tests, such as the NEET. NEET aspirants have to acquire knowledge about a wide range of concepts in a wide range of subjects. It is always to be expected that preparation is going to be a challenging process. Momentum offers the Top Medical Coaching in Gorakhpur. We are posting this blog with the goal of providing you with tips and tactics so that you will be able to answer questions more quickly and efficiently in the future. To help you, we have compiled a list of tips and tactics. We will talk about some techniques and methods for solving problems as quickly as possible in NEET, so please pay attention.
Identifying formulae and recalling them:
There is no doubt that formulas will prove indispensable to a student when it comes to learning topics and answering numerous types of questions in fields such as physics and chemistry. Students studying for the NEET examination should pay particular attention to both the theory and formulas. It would be a good idea, for this part of the process, if you were to spend extra time studying the complicated formulae and make sure that you carry a notebook with you to rewrite, compose, and memorize them whenever you have time.
Solving problems is an essential skill in NEET:
The first and most critical step to completing the questions is for students to understand the various kinds of difficulties that arise from each chapter and topic, as well as how to solve all the problems arising from them. Moreover, you will have to devote the majority of your preparation time to practicing these issues in order to ensure that you understand them. Hence, you will be able to efficiently and quickly answer all of the questions in the tests and be able to perform them well.
You can divide your preparation into different levels:
Whenever you begin a new chapter, be sure to finish the NCERT part first, including any derivations that may appear in board exams. After that, practice all of the NEET level questions, and finally, prepare all of the mock paper questions. During this time, you will find yourself feeling calmer and you will be able to finish the chapter in a lot less time.
Make use of the options available to you in order to find a solution:
It should also be noted that the most efficient way to crack a question, particularly one with several answer options, is to go through the options one by one. There is no doubt that if you spend more time answering questions using the alternatives provided, you may be able to discover answers more quickly than you would normally. In addition, try out this strategy when you are taking practice tests for NEET; after a while it will become a habit, helping you to complete problems more quickly in the real exam.