Which Is Better for JEE Preparation: Online or Offline Coaching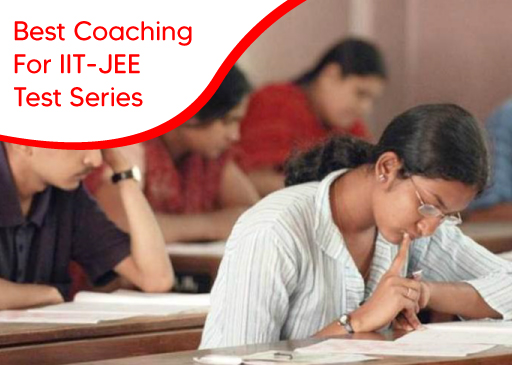 The journey to success in the Joint Entrance Examination is complex, and prospective students sometimes find themselves at a crossroads while choosing the optimal style of tutoring. With the advancement of technology, online coaching has grown in popularity in recent years. However, the traditional form of offline tutoring is still in use. We will dig into the complexities of online and offline JEE preparation tutoring and examine the benefits and drawbacks of each, enabling you to make an educated selection.
Accessibility and Flexibility:
Online tutoring provides unrivaled flexibility and accessibility. Students with a reliable internet connection may access study materials, lectures, and practice examinations from the comfort of their own homes. Online platforms allow students to study at their own speed and around their own schedules, making them a handy alternative for students who prefer a self-paced learning method. Joining the Momentum Institute unlocks a world of benefits that will set you apart from the competition. Our innovative teaching methods and cutting-edge technology create an immersive and engaging learning experience to provide the Best Coaching For IIT-JEE Test Series. We are thrilled to equip you with cutting-edge tools and resources to effortlessly comprehend intricate ideas and fortify your knowledge base. We provide online classes and test series followed by feedback from our experts, which makes our online coaching an excellent option for those who find it difficult to visit the Institute.
Offline coaching institutions, on the other hand, provide an organized and disciplined learning atmosphere. Students benefit from face-to-face encounters with experienced professors because of established timetables and frequent classroom sessions. The actual presence of mentors and peers creates an environment favorable to dialogue and doubt clearing, boosting the overall learning experience.
Instructional Quality:
Online coaching platforms often hire qualified faculty members who excel in their respective disciplines. To enhance successful learning, these instructors use multimedia technologies, interactive sessions, and compelling study material. Furthermore, online coaching provides students with 24/7 access to a variety of tools, such as recorded lectures, online forums, and doubt-resolution sessions. One of the many advantages of choosing Momentum Institute is our comprehensive study material, curated by experts with an intricate understanding of the IIT syllabus. This well-structured material will be your constant companion, simplifying even the most daunting subjects and providing you with a competitive edge. We are the best option to have the most effective JEE Main Coaching In Gorakhpur. Consider us because we offer awards and scholarships for intelligent students.
Offline coaching schools are well-known for their high-quality training. Renowned professors with years of expertise deliver information in conventional classroom settings. A direct connection between students and professors allows for fast explanations of questions and promotes active involvement in discussions. Furthermore, offline coaching schools often feature a well-structured curriculum that is geared to the unique needs of the JEE test.
Individualized Attention:
One of the most prevalent complaints about online coaching is a perceived lack of personalized attention. While online platforms include question-and-answer sessions and forums, the lack of face-to-face connection may make it difficult for students to seek instant explanations. However, some online coaching services provide personalized mentorship and doubt resolution via one-on-one sessions, which helps bridge this gap.
Offline coaching institutions are known for their ability to provide personalized attention. Smaller class sizes enable teachers to adapt to individual requirements, giving tailored advice and constantly monitoring progress. Students may participate in real-time conversations, ask questions, and get a rapid response from professors, allowing them to have a better knowledge of the subjects.
It's important to remember that achieving success is not just based on the coaching method alone. Your commitment, determination, and ongoing hard work also play a critical part in reaching your goals. Choose carefully and confidently to begin on your quest to ace the JEE.