Choose Either Physical or Virtual Coaching Classes with Momentum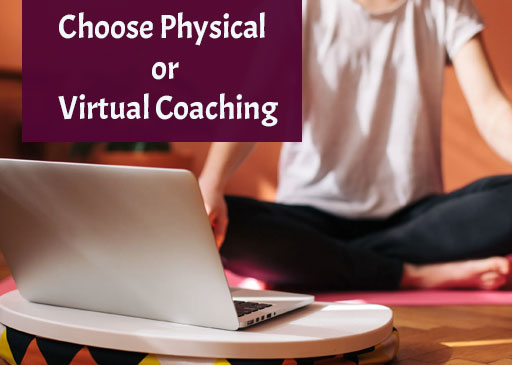 Coronavirus has made unprecedented changes in the lives of people and so is the way of preparing for competitive exams such as IIT-JEE and NEET. Digital classes have replaced the conventional mode of learning and have proven to be quite effective as well as comfortable for students and teachers.
JEE Main Coaching in Gorakhpur is offered by Momentum IIT-JEE|NEET|Foundations in both the modes of learning before pandemic as well.
Before COVID-19, online classes were not prevalent and were rejected by almost every person because they think it is a waste of time and money as well as lots of distractions. Now, these are the people who are studying through online classes themselves.
The pandemic has realized people or students the potential of online coaching in times when institutes, schools, or colleges are closed due to lockdown.
During that period, aspirants are stuck at home. It is only the coaching classes that come to the recovery of scholars. Before choosing between online and offline coaching classes, students should be aware of the pros and cons of both modes.
Online Coaching
Conduct online classes on computer laptop/mobile.
Take guidance from experienced teachers outside the city or state.
Discussion & interaction with educators online.
Class recordings for future reference.
Interaction with students all over the world.
Can make study groups online.
Offline Coaching
Physical classes are conducted in the classroom.
Students can study or learn from regional teachers only.
Face-to-face interaction with educators and clear all doubts.
Recording of classes can not be possible.
Only local students can come to attend classes.
Physical groups can be made for a better understanding.
Offline coaching is not much different from offline classes. Learning from certified teachers, effective study approaches, well-organized study plans, suspicion solving sessions, a friendly environment, easy learning methods, and evaluation, all can be possible by choosing any one of the two.
Some institutes are high-class and have employed IIT-qualified teachers to provide even better quality education as compared to the local schools.
Pros of Online Coaching Classes
Tutors with decades of experience
Efficient & productive coaching classes
Classes at the comfort of home
Can be scheduled as per the convenience of teachers & students
Easily accessible
Very resourceful approach
Easy access to the class recording for revision
Learn from reputed and well-educated teachers no matter where he/she is living
Pros of Offline Coaching Classes
Perfect study environment
Classroom feeling
Fewer chances of distractions
Reduction of screen time
Safe for eyes
Cons of Offline Coaching Classes
Lack of individual attention due to large size of batches
Teacher's differentiation as per the class sections
Enhance expenditure like traveling, food, hostel accommodations, and many more.
No access to class recordings.
By reading the above parameters you must get the idea one should be better for you to choose. After the pandemic, online and offline class differences have disappeared. So, do the selection carefully as per your ease and convenience.
Prepare for IIT-JEE, NEET, KVPY, NTSE Coaching Classes in Gorakhpur, and olympiads from the experienced and certified educators of Momentum either through the physical classroom or in the comfort of your home.