The Ultimate Guide For Those Who Want To Crack NEET in 6 Months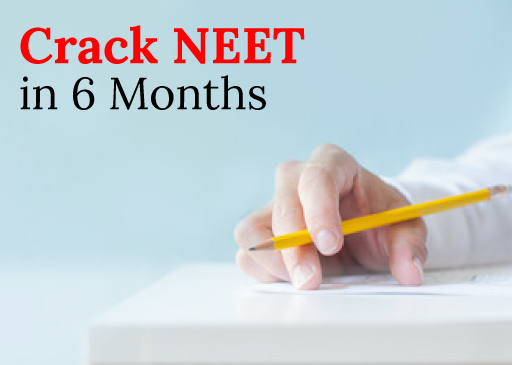 NEET is a medical entrance test. Everyone has to crack it to secure their seat in a renowned medical institution in India. Momentum is an institute that offers the Top Neet Coaching in Gorakhpur. Let's go straight into some tips that you need to follow to improve your score and get to the top ranks.
Strengthen your foundation:
Even the greatest philosopher suggested that it is always required to create a base and only then you can build a superstructure on it. So it becomes a point that you need to create your foundation while you are preparing for the NEET exam.
You can start with your school notebooks, specifically NCERT books because it is considered that a significant part of the exam includes questions from these books. The smartest idea would be to go through several tests. But there is a plethora of study materials available on the internet which is why some individuals get perplexed about what to read and how much they should study. To overcome your confusion, you can look at an Institute that offers the Best Coaching for Neet Test Series. We are excited to announce that we offer a test series that follows the latest NEET exam pattern and syllabus. Moreover, our study material is up to date and created by genius educators at our coaching Center.
Do not try to make everything up!
Instead of just memorizing ideas and questions, you should get into the roots of solving questions. It means that you should get familiar with the formulas and try to answer as many questions as you can. However, in biology, you will need to understand every concept, but if you want to make your understanding easier, you can enroll yourself in one of our NEET courses.
Try to revise regularly:
It will make you familiar with the formula to solve physics equations as well as will keep your memory refreshed, and the concepts will be on your tips. Some students can get the topic in the first read but later on, when they move to the next topic, they start to forget what they read in the past. Moreover, for people who cannot remember things easily, it becomes critical to reverse things regularly.
Management of time :
This is another crucial factor that will affect your final scores and eventually rank. If you can manage your time efficiently then your final score will be increased significantly. Management of time doesn't mean that you need to adapt as many questions as you can but you need to answer as many correctly as you can. There are some techniques such as the elimination method which students can learn from their teachers to become better at time management.
Taking Mock examinations :
Philosophers and researchers agree on a point which is doing something repeatedly and improving. It is a mock test when talking about NEET! Taking these tests regularly will improve your performance, and you will get to know your weaknesses and strengths at the same time.