How Can I Prepare For NEET At The Best Institute In Gorakhpur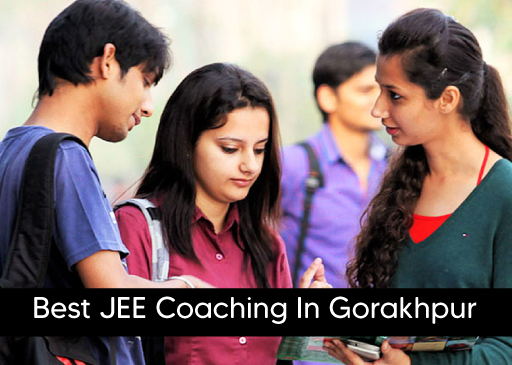 The NEET exam is widely recognized as a crucial stepping stone toward admission to some of India's most esteemed medical institutions and is known for its rigorous and highly competitive nature. Aspiring medical students in Gorakhpur must make the difficult choice of choosing the best coaching facility to assist them in thriving in NEET. The institution they attend has a significant impact on their preparation and, eventually, their success. In your quest for Best JEE Main Coaching In Gorakhpur, no institute compares to the brilliance of Momentum. It is hailed as one of the premier educational institutions in the region. We will provide helpful hints for locating the top NEET coaching facility in Gorakhpur, as well as explain how our excellent tutoring distinguishes itself from the competition.
Track record and reputation:
Examine the institute's repute and track record of generating NEET-qualified applicants.
Look for former students' feedback, reviews, and success stories.
Faculty with Expertise:
Ascertain that the coaching institution has a faculty staff comprised of experienced and competent individuals.
Expert educators may provide useful insights and advice for optimal preparation. Momentum Institute should be your sole consideration if you are searching for the Top NEET Coaching In Gorakhpur. It is widely regarded as one of the most exceptional educational establishments in the area.
Complete Study Material:
Examine the quality of the institute's study materials.
Preparation may be greatly aided by well-structured and extensive study material.
Individual Attention and Batch Size:
Consider the coaching institute's batch size.
Smaller batch sizes allow for more personalized attention and assistance.
Methodology of Instruction:
Inquire about the institute's teaching technique and NEET preparation methods.
For an interesting learning experience, look for interactive sessions, practical demonstrations, and technological integration.
Assessments and Mock Tests:
Examine if the coaching institution administers frequent mock examinations and evaluations to monitor students' development.
Mock exams assist students in becoming acquainted with the exam format and improving their performance.
Support and resolution of doubts:
Examine the institute's availability for clarification and student assistance.
A positive learning environment is fostered by a supportive setting.
A track record of success:
Our coaching center has a proven track record of achieving top NEET scores in Gorakhpur.
Our students have been accepted to top medical schools around the nation.
Faculty with extensive experience and dedication:
We have an experienced and motivated academic team that is enthusiastic about guiding students.
Our instructors are well-versed in the NEET curriculum and test format.
Complete Study Material:
Our coaching center offers comprehensive study materials that cover the full NEET curriculum in a systematic way.
The study material is intended to help students get a deeper comprehension of subjects.
Small batch sizes and individual attention:
We keep batch sizes small to ensure that each student receives personalized attention.
This enables us to meet the unique requirements of each aspirant.
Innovative Teaching Methods:
Our coaching program uses cutting-edge teaching methods to make learning more interesting and interactive.
To improve the learning experience, we use technology and multimedia tools.
Mock tests and performance evaluations on a regular basis:
To measure students' progress, we provide mock examinations and evaluations on a regular basis.
A thorough performance analysis assists students in identifying areas for growth.
Support for Doubt Resolution is available 24 hours a day, seven days a week.
Students may get help with their doubts at our coaching center around the clock.
Students may request clarification on topics at any moment, allowing for continuous learning.
Conclusion:
Choosing the top NEET coaching institution in Gorakhpur is a key choice that may have a big influence on a student's preparation and chances of success in the competitive test. When making your decision, consider aspects such as reputation, instructor competence, study material, and teaching technique. Our coaching center distinguishes itself from the competition by providing a proven track record of success, experienced professors, extensive study material, small batch sizes, creative teaching techniques, frequent evaluations, and 24-hour help for doubt resolution. Enrol with us to acquire outstanding coaching and turn your NEET ambition into a reality. Choose carefully, and begin your path to a rewarding medical profession!