Which Books are Most Helpful in Achieving Success on The JEE Main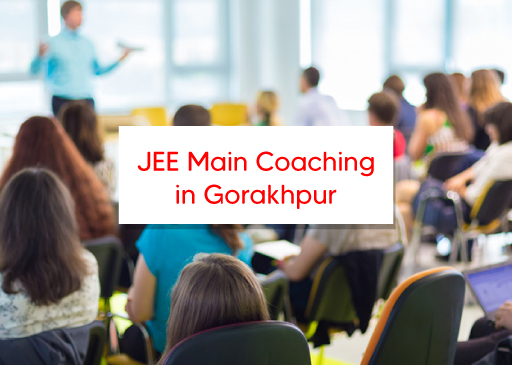 Preparing for the JEE mains takes dedication and the correct materials. It might be difficult to find the best IIT JEE preparation books from among the many available. We have created a list of the best books for IIT JEE preparation to help you make an informed decision. These books will assist you in building a strong foundation and provide solutions to diverse problems.
Physics:
H.C. Verma's Physics Concepts for JEE (Vol. I and Vol. II)
Fundamental Physics - Halliday, Resnick, and Walker
IIT JEE Physics 35 years solved papers - D.C. Pandey
A.A. Pinsky's Problems in Physics
Advanced Physics: Examples and Exercises - Nelkon, Michael, Parker, and Philip
Physics (Vols. I and II) - Paul A. Tipler
Chemistry:
Physical Chemistry - O.P. Tandon and A.S. Singh
P. Bahadur, Numerical Chemistry
Physical Chemistry - Peter Atkins, Julio De Paula
Tandon, O.P.
Morrison, Boyd, and Bhattacharjee - Organic Chemistry
O.P. Tandon's Inorganic Chemistry
J.D. Lee Inorganic Chemistry
Mathematics:
Mathematics XI Vol. I, Mathematics XII Vol. II - R. D. Sharma
M.L. Khanna and J.N. Sharma, IIT JEE Mathematics
S.K. Goyal Integral Calculus for IIT JEE - Amit M Agarwal
Following are some tips to get better at achieving better marks in JEE.
Understand the ideas:
Rather than memorizing facts, concentrate on thoroughly grasping the concepts. NEET assesses conceptual knowledge, therefore ensuring you comprehend the fundamental ideas. Through the application of your knowledge, you can confidently lay a strong groundwork for tackling complex issues on the test. If you are in search of the best IIT Coaching Classes In Gorakhpur, consider Momentum Institute. Embark on a transformative journey with us, and witness the limitless possibilities that await you. With our unwavering commitment to excellence, we assure you a nurturing and empowering learning environment that will propel you towards your dreams. Our knowledgeable instructors are here to guide you through the complexities of competitive entrance exams. With their wealth of experience, they will provide you with the support you need to succeed. We will provide you with the right resources, the right atmosphere, and the right level of motivation to help you reach your goals. With our help, you can take the first steps to the future you have always imagined.
Solve sample papers:
It is imperative to bear in mind that solving sample papers is a crucial aspect of preparing for NEET; as the popular saying suggests, practice leads to perfection. These tests imitate genuine exam settings, familiarize you with question patterns, and assist you with time management. Furthermore, they enable you to assess your performance, discover weak points, and work on improving them.
Regular revisions:
When it comes to NEET preparation, consistency is essential. Make time to review crucial subjects on a regular basis. Reviewing the ideas on a regular basis can help you remember the material for the test and enhance your comprehension. Make a revision plan and stick to it to ensure you cover all of the important subjects.
Establish daily goals:
Divide your study strategy into small daily goals. This method keeps you engaged and motivated. Set defined objectives for each study session and work hard to meet them. Small triumphs along the road can improve your confidence and keep you on pace toward success. At Momentum Institute, we are the epitome of quality education, meticulously tailored to meet the unique needs of aspiring IITians. Our experienced and passionate faculty, armed with a wealth of knowledge, will guide you through the intricate maze of IIT preparation, ensuring that you conquer every challenge with confidence and finesse. If you are in search of effective JEE Main Coaching In Gorakhpur, consider choosing us because we are the perfect place to help you reach your goals. Our expert faculty and well-structured curriculum will ensure you are well-prepared for the IIT entrance exam. We provide comprehensive and focused support to our students to help them succeed.