Best Opportunity For Students To Kick Start Their Dreams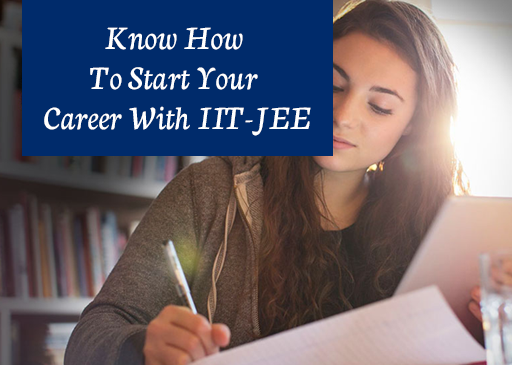 Having a successful or reputed position in the career is everyone's dream. And it is a common thought in the minds of youngsters to pursue their higher education or career in the field of engineering and medicine.
Momentum is providing Best JEE Coaching in Gorakhpur, and the best coaching classes for scholars who are in their IX, X, XI, and XII classes as well as dropouts who are looking for an institute that prepares them in cracking the exam in the first go.
This is because both the fields were and are in boom and remain in the exponential phase in the near future as well. Moreover, both the industries are quite interested and have so much to gain.
Technology has made the lives of people easier and advancements in the medical sector also help in reducing the disease rate. Keeping this in mind, pupils want to take a step forward in achieving their goals and wish to become a necessary part of the nation that contributes to the development of the nation in various ways.
An institute plays a vital role in attaining this perception into reality. Because the right guidance is needed not only for students but every person who is willing to fulfill their dreams of becoming an engineer and doctor.
Why Momentum will be the Best Choice for Students who look for Quality Education?
Not only do we provide the Best Coaching for IIT-JEE Test Series but also offer students the best learning strategies and study plans so that scholars can give sufficient and quality time to education.
Certified & trained educators who have decades of experience in preparing students in achieving the best ranks. To do so, they provide proper & precise strategies, tips, and tracks that make pupils understand all aspects of subjects as well as detailed information and discussion on one topic in classrooms so that students will not have any doubt in their minds rather become familiar with the concepts.
The institute has different coaching programs for students appearing in Class IX, X, XI, XII or who have passed their 12th standard. Students can choose as per their needs or interest, moreover, can also opt for consultation services with us to get clear ideas about the coaching patterns and schemes.
Dropouts scholars can also choose from the listed programs on the official website or can opt for Crash courses as well to prepare earlier and fast.
Weekly or monthly mock tests, self-evaluation, and performance are some of the advantages one gets after registering with Momentum.
Don't let the dreams wait for so long as the time is passing. The right opportunity is here waiting to guide or help aspirants. The exam is coming soon and this is the best time to get enrolled with Momentum.
Batches have started already. Be the first one to get admitted to the reputed and highly recognized coaching institute of Gorakhpur that has been successfully helping students in getting higher scores over the past years.

For detailed info and more discussion, call on +91-6390903201.