How to Achieve Your IIT Dream with the Best Coaching Institute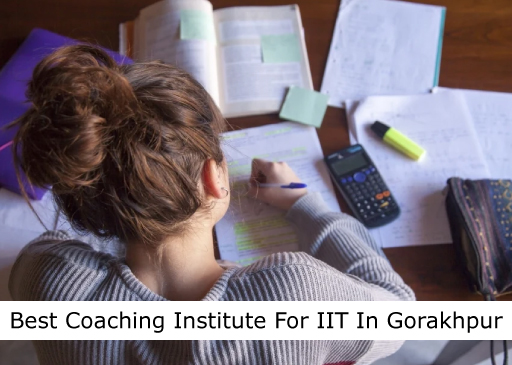 Dreaming of becoming an IITian is a vision held by many young minds across the country. The path to cracking the IIT entrance exams, however, is a challenging one, requiring dedication, guidance, and a strong support system. At Momentum, known as the Best Coaching for IIT in Gorakhpur, we're here to help you achieve your IIT dream with a blend of expertise and unwavering commitment.
The Significance of IIT Education
Indian Institutes of Technology (IITs) are renowned worldwide for their rigorous academic programs, cutting-edge research, and a legacy of giving some of the brightest minds in the field of engineering. Securing admission to an IIT is not just an academic achievement; it's a ticket to a future filled with endless possibilities.
Why Choose an IIT Coaching Institute?
IIT entrance exams are among the most competitive in India, demanding an in-depth understanding of subjects like mathematics, physics, and chemistry. Here's why opting for the Top 10 IIT Coaching In Gorakhpur like Momentum is crucial:
Structured Curriculum: Coaching institutes offer a well-structured curriculum that covers the entire IIT-JEE syllabus in a systematic manner, ensuring that students don't miss out on any crucial topics.
Expert Faculty: The experienced faculty at coaching institutes are experts in their fields. They simplify complex concepts, provide in-depth insights, and offer personalized guidance to students.
Practice Sessions: Regular mock tests and practice sessions help students adapt to the IIT exam pattern, improve time management skills, and assess their progress accurately.
Motivation and Support: Being part of a coaching institute means you're surrounded by like-minded peers who share your goals. The support system and motivating atmosphere can be invaluable during your preparation.
Now, let's explore how Our institute, the top IIT coaching institute in Gorakhpur, can help you transform your dream into a reality:
Expert Faculty: Our institute is home to a team of highly qualified and proficient faculty members who are passionate about teaching. They provide in-depth insights, clear doubts, and offer the guidance needed to excel in the IIT exams.
Comprehensive Study Material: Our institute provides well-researched and up-to-date study materials that cover the entire IIT-JEE syllabus. These materials are designed to simplify complex concepts and make learning enjoyable.
Regular Mock Tests: We conduct regular mock tests and practice sessions that closely mimic the IIT-JEE exam pattern. This helps students become familiar with the test environment, manage time efficiently, and identify areas that require improvement.
Personalized Attention: Recognizing that every student is unique, Our institute offers personalized attention to address individual strengths and weaknesses, ensuring overall growth.
Interactive Learning: Our teaching methodology includes interactive sessions, discussions, and doubt-solving sessions to ensure that students have a clear understanding of the topics.
Motivational Environment: Our institute fosters a motivating community of aspirants who share the same dreams and aspirations. This environment encourages healthy competition and inspires students to strive for excellence.
Tips for IIT Exam Preparation
To complement the Support provided by Our institute, here are some tips for effective IIT exam preparation:
Set Clear Goals: Define your IIT goals and create a study plan that aligns with your objectives.
Time Management: Allocate specific time slots for each subject and topic, ensuring balanced preparation.
Consistent Revision: Regular revision is crucial for retaining information. Use the study materials provided by Our institute for effective revision.
Practice Regularly: Solve previous years' question papers and take as many mock tests as possible to get accustomed to the IIT-JEE exam pattern.
Stay Healthy: A healthy lifestyle, including a balanced diet, exercise, and adequate sleep, is essential for effective preparation.
Seek Help When Needed: Do not hesitate to seek assistance from your teachers or peers if you're struggling with a particular topic or concept.
In conclusion, your IIT dream is within reach with the guidance of Our institute, the best coaching institute. Our expert faculty, comprehensive study materials, and motivating learning environment are tailored to help you excel in your IIT exams. Remember, your journey toward becoming an IITian begins with the right coaching, and Our institute is here to guide you on that path. Your success story awaits!