AN ULTIMATE GUIDE ON NTSE EXAM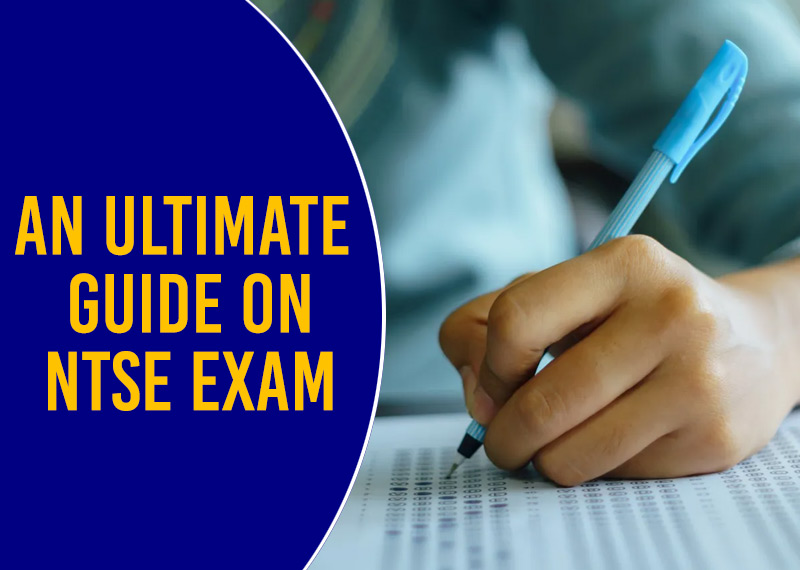 The National Talent Search Examination (NTSE) is a national exam sponsored by the National Council of Educational Research and Training (NCERT) with the goal of granting scholarships to eligible students in grades ten through twelve. Only students in tenth grade are eligible to take the NTSE, which is separated into two stages: Stage I and Stage II.
The first stage exam is a state-level test that is held in all Indian states and union territories. On the other hand, NTSE stage-II is only given to students who have passed the first stage. Only individuals who pass the NTSE Stage 1 exam will be able to take the Stage II exam, as previously stated. This is the most important criterion. Meanwhile, the NTSE's mission is to grant scholarships to students who want to further their study in scientific or social studies.
Momentum which is known for one of the best NTSE coaching Classes in Gorakhpur. Here, Students will be able to continue their study in their chosen field thanks to these scholarships. Students will be given NTSE scholarships based on their total achievement in both parts of the examination.
1- Candidates who received a minimum of 60% in class 9th grade are eligible to take the Stage-I exam.
2- There are two versions of the exam paper: Hindi and English. Any of the two languages are available to a student.
3- The paper is broken into two sections: the MAT (Mental Ability Test) and the SAT (Scholastic Aptitude Test) (Scholastic Ability Test).
4- The exam is held in an offline format and lasts for four hours (2 hours for each section).
5- The NTSE exam's syllabus is based on academic requirements for grades 9 and 10.
6- The exam consists of multiple-choice questions in an objective format.
Momentum gives the most unique and friendly learning atmosphere in which students may engage in critical thinking. They also provide the KVPY crash course in Gorakhpur. But if we are talking about the NTSE Exam, There are 200 questions on the exam (100 questions in each section). There is no negative grading for incorrect answers, and each correct response receives one mark. The NTSE SAT syllabus includes Science (Physics, Chemistry, Biology), Social Science (History, Geography, Civics), and Mathematics. The purpose of the NTSE exam is to give scholarships to students in grades 11 and 12. Around 2000 students who want to continue further education in Science and Social Studies are offered a scholarship.