Follow These Methods Suggested By Toppers To Boost Your Marks In NEET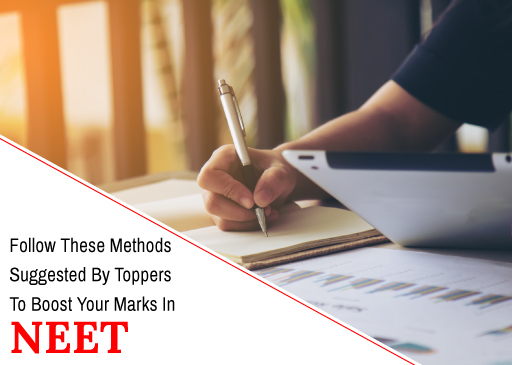 There are many places on the internet where you can have data to study or lectures to prepare, but where can you find methods to study in a certain way that will improve your score? The answer is this post by the Best Medical Coaching Institute in Gorakhpur. We will discuss the best method for boosting Your NEET Test Scores:
Certain factors that NEET applicants should consider in order to enhance their NEET mock exam performance. Let's go through these:
Examine Your Strengths and Weaknesses:
Students may examine their areas of strength and weaknesses in each topic while studying for the Qualifying examination based on the scores they get in the mock examinations, together with the marks they receive in each section or area. This allows them to devote more effort to their weak points, pinpointing each complicated subject and section that they are unable to accurately answer. In this manner, students may enhance their examination scores and rank higher. We provide the Best Medical Coaching in Gorakhpur at Momentum, where children are taught to go through their strengths and weaknesses.
Always plan to analyze the test:
Following the Mock exam, there is an extra option for conducting analysis for such a test, which few students utilize or are aware of. This evaluation of the participant's mock test results would offer them detailed information on the number of questions they properly responded to, their understanding of certain topics, and areas in which they are lagging behind. This can assist in preparing students for such tests by concentrating on the subjects that they find difficult or answer poorly.
Examine the Options:
Another significant strategy for students to enhance their Test results is to review the answers they tried in the mock exams, as well as any other questions they weren't able to answer. This procedure will assist students in understanding how they did in each subject and segment of the test and devising strategies for improving their performance in the subjects and areas in which they are underperforming.
Concentrate on Unanswered Questions:
In each mock exam, pupils are occasionally not able to respond to specific questions because they were unable to recall certain complicated concepts or sections in time. So, after taking the exam, students may now concentrate on the outcomes or the number they earned. In the meantime, students may identify the regions or subjects where they failed to provide a large number of responses so they are able to concentrate on them in addition to the answers to these questions.
Negative marking should be avoided:
During NEET mock examinations, students often wind up speculating answers to topics about which they are unsure. After a time, this develops a habit, which may be expensive for students taking the test. Each incorrect answer on the test paper has a negative mark. And that is why we recommend that learners tackle the questions for which they are certain of the answers.