Learn Effective Exam Strategies with Momentum To Beat the Competition in NEET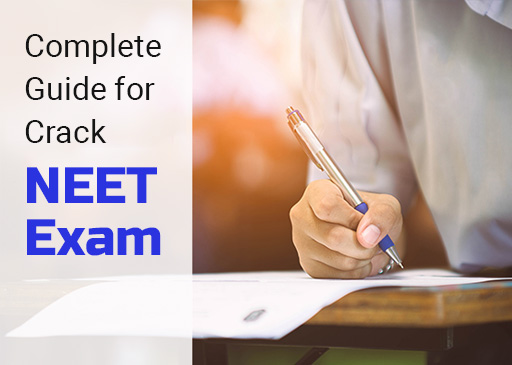 One of the Top Medical Coaching Institute in Gorakhpur, Momentum has been highly effective in translating the dreams of students of cracking NEET into a reality by using an effective and detailed layout for preparation that acts as a plan of action for students.
Becoming a doctor is one of the toughest tasks and this is why doctors enjoy such a high reputation, prestige, and position in society.
India is currently facing a dearth in the number of doctors who are skilled and competent enough to make the lives of patients easier.
The reason is that the students lack proper guidance and instead of adopting a planned and strategic route for their preparation, they get overwhelmed by the massive syllabus of NEET and study in a haphazard and hotch potch manner.
It is good to stay motivated towards your goal, and be full of enthusiasm and optimism for facing the challenges while preparing for this exam.
But, the truth & history both state that all the major battles with high stakes are won by intelligence & strategic planning and not with impulsive decisions and emotional outlook.
Motivating the Students to Broaden Their Horizons
Apart from NEET coaching, we also cater to the needs of engineering aspirants by providing a highly informative and tactical approach.
The NEET exams need students to have high intellectual capacity as it requires application of a wide variety of concepts and out-of-the-box thinking that can not be harnessed by just self study and rote learning.
If you want to Know Career Options After Cracking NEET By Er. Sanjeev Kumar, then simply visit the official site of Momentum.
Yes, self study is extremely important, but still a student with the right guidance and a well-honed aptitude along with necessary skills are needed for attaining success in these exams.
Now, at Momentum, we encourage the students to hit the right notes as far as cracking mind-bending and mind-puzzling questions are concerned.
Encouraging Students to Challenge Themselves
Acing the medical exams is not a cakewalk and it requires a comprehensive approach to attaining a thorough understanding of the concepts and the challenge doesn't end here as you also need to study the applications of these concepts by practicing hundreds of questions of different topics and different types.
Some are conceptual questions, typical questions, multiple choice questions, higher order thinking skills questions, etc, so the students need to be effective planners and a good decision maker in order to make things click for acing this exam.
Now, at Momentum, we have an expert team of teachers who are knowledgeable in their field and are masters of their respective subjects. So, they guide the students with precision and accuracy that helps the students in learning from the mistakes of others. This is why we are regarded as one of the best coaching for Engineering Classes in Gorakhpur.
So,just enroll yourself at Momentum within a blink of an eye and experience your transformation from a mediocre student to high-level performer.