Which Countries Are Preferred Other than India for MBBS?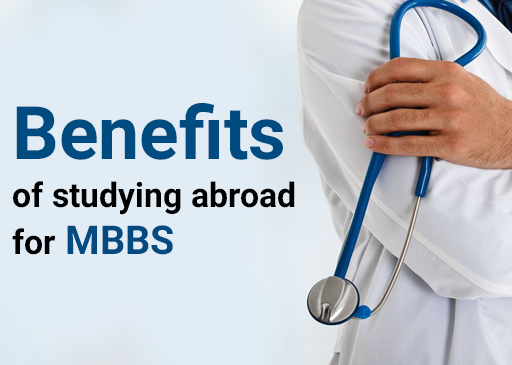 Many students in India, after plus 2, start to dream of becoming a doctor. The number of candidates appearing in NEET is increasing drastically every year. This increase implies that people are becoming more interested in the medical line. However, there is a significant amount of money, and competition might break some of the students' dreams. People might face such situations because of the availability of fewer seats in governmental institutions. Students who could not attain the required percentage prefer to choose private colleges.
It is possible to crack the NEET by attending the best Medical Coaching Classes in Gorakhpur at Momentum.
The fee structures are quite higher in private institutions. So we will mention some institutions that you may like to prefer. However, to secure your seats in prestigious medical institutions, you can join one of the best institutes with the Best Neet Coaching in Gorakhpur.
MBBS is regarded as one of the most honorable desired and completed career options. Students who took science as their stream in +1 and +2 can pursue this career. Doctors make a significant contribution to society by treating ill and sick people. However, cutthroat competition and limited seats of government institutions influence the mentality of aspirants, and they prefer overseas education where they get lots of benefits, such as lower cost, comparatively and learn from the best international institutions which India's medical Council accredits. Here Are Some most popular international institutions to pursue MBBS:
MBBS in Nepal
Nepal is one of the most beautiful nations in the world and is one of the most visited places by tourists. This is a small country that shares a border with India and has good weather. One of the most significant benefits of studying in Nepal is the process of visa. The procedure of getting a visa is faster and more straightforward. Both nations have mutual considerations. Moreover, the expenses of living are also lower.
It costs around 30 to 45 lakhs for the whole MBBS degree.
Some of the best MBBS colleges in Nepal include:
National medical school
Nepal Medical College
Janaki medical College
Kathmandu University, School of medical sciences
MBBS in the Caribbean
World-class doctors offer high-quality education and hospitality at Caribbean Medical Colleges. They offer greater facilities for high-class education, which allow students to pass USMLE easily and get admission to the USA. They have extensive collaborations with medical institutions in Canada, the United Kingdom, India, and other nations. The cost of studying at a medical institution in the Caribbean ranges from 80 lakhs to 1.5 Crore. It seems a bit too high-priced compared to other options, but it is worth studying there.
Medical schools In the Caribbean:
The American University of Antigua.
The American University of the Caribbean.
Saba University.
MBBS at Ukraine
Due to the continuing conflict turmoil, it is not a desirable option for many students, but Ukraine has been one of the options for students in the past. Ukraine offers world-class disease treatment equipment. The nation offered top medical studies at relatively lower costs. For Indian students, it has been one of the best choices for pursuing UG and PG medical studies. It is recognized by the Indian Medical Council and other international organizations as well. It costs around 20 to 40 lakh rupees for a six-year MBBS degree.
Universities in Ukraine.
Bogomolets national medical University:
Ternopil State Medical University
Donetsk State Medical University
Kyiv national medical University
Ukraine is a den of universities.
MBBS at Russia
Despite the political and diplomatic stress in the country, Russia has been one of the best choices for MBBS. It costs around 18 lakhs to 23 lakhs for the entire course.
List of universities:
Perm State Medical University.
Bashkir State Medical University.
Altai State Medical University
Orenburg State Medical University
Ulyanovsk State Medical University
There are many other nations that offer medical degrees at an affordable overall cost, which we will discuss in the upcoming blogs.