NEET 2022 - Everything you need to Know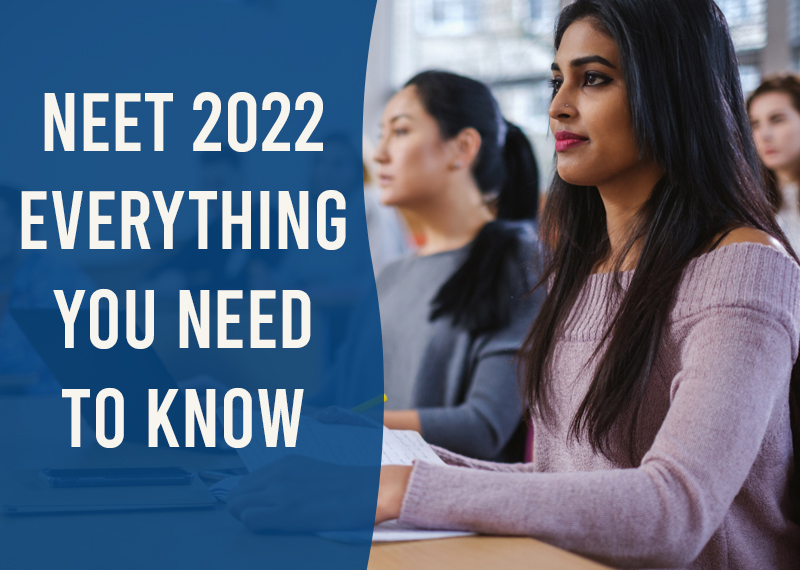 To prepare for NEET 2022, you need to have a proper strategy. A well-planned strategy should be divided into four mantras.
Understand
Study
Practice
Revise
Understanding the syllabus of NEET and the exam pattern: ·
The NEET syllabus is divided into 3 parts- Biology, Physics, and Chemistry, and consists of 180 questions in total.
Out of the 180 questions, 90 questions are related to Biology and 45 each to Physics and Chemistry.
The maximum marks awarded are 720 consisting of 360 for biology, 180 for Physics, and 180 for chemistry.
For every correct answer, you get 4 marks each, and for a wrong answer, one mark gets deducted.
The target for a student should be 650 and above. After understanding the exam pattern, one can then understand the syllabus.
This is the fundamental part. Knowledge of exam pattern, syllabus, marks weightage will help a student to formulate a strategy with the help of NEET Coaching in Gorakhpur
Start studying
Apart from planning, it is essential to execute them. One needs to study at least 12 hours to achieve 650 marks minimum and plan to study in the most productive hours.
Start studying Biology and one more subject initially. Topics the student has a grasp of should be given maximum significance. Hence, those topics are to be studied first. It will ensure that less time covers more topics and thus help gain marks weightage.
Thoroughly studying from NCERT is a must. All crucial facts need to be highlighted with a marker and to make notes. After completing NCERT, other reference books and study material must be prepared.
For Biology, diagrams are a primary aspect of NEET. A learning diagram helps to understand a topic and retain the information.
For physics, solving as many questions helps. Also, create a chapter-wise formula sheet.
For chemistry, chemical equations and diagrams need to be learned by heart.

2. Practice past question papers
Practicing earlier years' question papers is compulsory.
It is a crucial part of NEET preparation. Some guidelines to follow are:
Practising the maximum number of questions in each subject will help one understand the pattern and type of questions from different topics. Practicing question papers provided by Medical Classes in Gorakhpur will give you an idea of how one is faring in these practice tests and where one stands against the target score.
Practice in a fixed time. Otherwise, it will not be effective. It will allow one to understand time management and see how they are faring in practice tests and which areas they need to improve.
Making a test log will help analyze the questions answered wrongly during the practice tests. One can then work upon those weaknesses.
Revision is important
The NEET syllabus is vast, and one needs to revise to retain what was studied earlier. During revision, one will find new information's and some topics' understanding will become clear. Plan revision slots and regular studies will not be possible to revise the entire syllabus a couple of days before the NEET exam.
Important books for the NEET 2022 preparation
#
Physics
Chemistry
Biology
1
Concepts of Physics by H. C. Verma
ABC of Chemistry for Classes 11 and 12 by Modern
Biology Vol 1 and Vol 2 by Trueman
2
Objective Physics by DC Pandey
Concise Inorganic Chemistry by JD Lee
Objective Biology by Dinesh
3
Fundamentals of Physics by Halliday, Resnick, and Walker
Dinesh Chemistry Guide
Objective Botany by Ansari
4
Fundamental Physics by Pradeep
Practice books by VK Jaiswal (Inorganic), MS Chauhan (Organic), and N Awasthi (Physical)
Pradeep Guide on Biology
5
Problems in General Physics by IE Irodov
GRB Bathla publications for Biology