KVPY NTSE Exam Syllabus & Preparation Plan By Momentum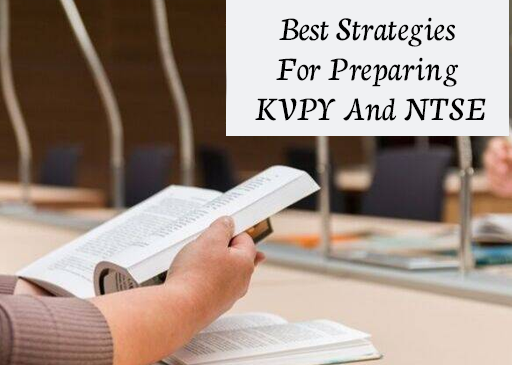 KVPY (Kishor Vaigyanik Protsahan Yojna) & NTSE (National Talent Search Examination) are the two most reputed and toughest competitive exams. Both the exams are National-level Scholarship Programs conducted by the Government of India to recognize high intellect aspirants and academic talents.
One of the reputed institutes, Momentum is serving the best education services and the Best KVPY Coaching in Gorakhpur. It is also the one-stop destination for preparation for competitive exams such as IIT-JEE, NEET, KVPY, NTSE, and olympiads, to name a few.
KVPY & NTSE are important exams for students as KVPY offer fellowship to first-year graduate students till their master's & Ph.D. level who pursue their education in basic sciences.
Whilst, NTSE qualified aspirants get scholarships till their post-graduation or Ph.D. level no matter in what stream they want to pursue their career.
Both these exams can be cracked easily if you follow the right path including a detailed and updated syllabus as well as a well-organized study plan.
For the convenience of students, Momentum, a provider of KVPY & NTSE Coaching Classes in Gorakhpur is sharing the syllabus and exam preparation plans for ease and a better understanding of concepts.
Before preparing or appearing for the exam, students should know the exact exam details and patterns.
Exam Syllabus
NTSE Exam Syllabus: It has 2 versions. The syllabus for the 1st version varies from state to state as it is a state-level exam. So it is necessary for students to stay updated with the new changes in the exam syllabus and pattern.
KVPY Exam Syllabus: The exam tests students of their understanding of science subjects. This exam covers all aspects and topics of PCBM. Pupils from Class X onwards can give the KVPY exam.
Students should also skim through the previous papers at least ten years back as well as the need to know the previous cutoffs and the yearly changes.
Exam Pattern
NTSE or KVPY exams have a similar entrance exam structure and include the following subjects and marks descriptions.
Mental Ability - 100 Marks
Science - 20 Marks
Social Science - 40 Marks
Mathematics - 40 Marks
Aspirants should equally focus on all proportions of exams so that they do not get distracted and lose marks.
Exam Books
NCERT Class IX, X, XI & XII books are sufficient to crack KVPY or NTSE exams. Students need to take in-depth knowledge of the fundamentals of Physics, Chemistry, Biology, and Mathematics. The detailed knowledge of these subjects helps them to crack exams efficiently.
Preparation Tips
The best way to prepare for the exam is to focus on 'target-based' study rather than hour-based.
Daily revision of the topics makes students retain the concepts in their memories.
Distribute equal time to each subject and a little more to the weaker ones so that you can have a grip on them like your stronger ones.
Consistent study approaches also play a key role to crack KVPY or NTSE exams.
Overall, sticking to the syllabus, consistency, time-management, and self-evaluation will definitely help students to reach the new heights of success and Momentum plays vital importance in that process for sure.