Choose Momentum To Avoid These Blunders While Preparing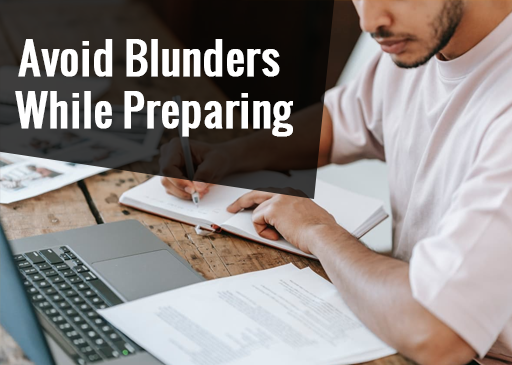 Many students claim that they are studying too diligently for NEET but are still unable to achieve the required results. Because there are some mistakes that children make but here at Momentum, we teach students in a way that they stay far away from these mistakes. Momentum provides the Best Coaching for Medical Test Series. If you are performing any efforts in the wrong direction, it could be a waste.
Following Different Materials At the Same Time:
Candidates widely ignore NCERT. They assume that reading more difficult publications can help them rank higher. But this is just a myth. NCERT is the best book that should be followed by all pupils, for all subjects: Physics, Chemistry, and Biology. After you finish the NCERT, you should utilize reference materials. They should be regarded as reference materials. We here at Momentum have prepared the classes in a superb manner so that you do not have to read many books at a time and lose your focus. To get you out of confusion, we have designed Test Series that not only provides you with proper and accurate knowledge but also prepares you in the best way for the finals. When seeking apt guidance, remember that Momentum institute delivers Top Medical Coaching Institute in Gorakhpur.
Self Realization & Correctness:
Most applicants rely too heavily on practice tests and overlook the most critical aspect, analysis. You must go through your paper after each test to understand your mistakes. Look for the errors you committed. Consider how many of them were errors. Most pupils are more interested in answering questions than in reading NCERT content. They believe that answering will assist them quickly solving papers. But Here at Momentum, we are consistently providing them with the test as well as Materials are elaborated correctly during class.
Student In Dilemma:
Applicants also switch from one text to the next. NCERT is the only book you should prepare for Neet Exam. You really shouldn't keep switching between publications. Choose one reference book for each topic and utilize it when you finish the NCERT. Students become perplexed after reading about the same concepts in many books. Because various books may have conflicting information, only NCERT should be consulted for facts. Moreover, after reading different inconsistent information, they get nervous, and in panic, they start to make wrong decisions. Momentum Teachers are very knowledgeable and provide you with the proper and accurate answers as well as clarify your skeptics.
If you want to get over these missteps, you must join Momentum for better understanding as well as guidance towards the right path. These enormous efforts that we make are why we are always the top choice for students to prepare. Making way for the future is not easy without a suitable guide. We ensure we will assist you on every step of your journey toward success.