What to Expect and How to Prepare for the JEE and NEET Exams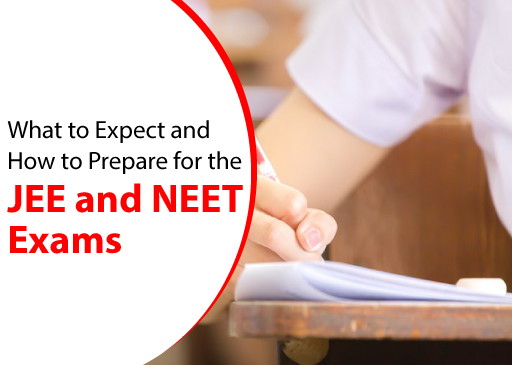 The Joint Admission Examination and the National Eligibility Cumulative Entrance Test are two of India's most difficult admission tests.
These tests are critical for students interested in engineering or medicine. Coaching centers that provide IIT Coaching in Gorakhpur have grown in popularity as a way to assist students to prepare for these examinations.
In this post, we will examine the JEE and NEET examinations, explain what to anticipate, and investigate the role of coaching institutions in test preparation.
The JEE Exam in Detail:
The National Testing Agency (NTA) administers the JEE test in two stages to evaluate candidates' ability and knowledge for undergraduate engineering and technology programs. JEE Main and JEE Advanced are the two levels of the test.
JEE Main:
The first level of the JEE test is the JEE Main exam. It is a computer-based test with multiple-choice questions in Physics, Chemistry, and Mathematics. The test is given twice a year, and the results are utilized to gain admission to different engineering institutions around the nation.
The JEE Advanced:
This test is the second level of the JEE examination. Only the top 2,50,000 applicants who pass JEE Main are eligible to take JEE Advanced. The test is divided into two examinations, with questions covering Physics, Chemistry, and Mathematics.
The NEET Exam in Detail:
The NEET test is a national-level exam administered by the National Testing Agency for admission to undergraduate medical programs. The test comprises 180 multiple-choice questions from the subjects of Physics, Chemistry, and Biology.
The test lasts three hours and is administered using pen and paper. Momentum is one of the most effective institutes to have the best Medical Coaching in Gorakhpur. We focus on providing students with top-quality coaching to crack the NEET exam.
Now let's learn about The Importance of Coaching Institutes:
Coaching institutions have grown in popularity in recent years, and with good cause. Here are some of the reasons why coaching institutions are important in such exams' preparation.
Organized Learning:
Coaching institutions provide an organized learning atmosphere that assists students in staying on track with their studies. Students are given study materials, practice papers, and mock examinations, and the curriculum is structured to cover all of the relevant themes.
Coaching schools feature competent instructors who are well-versed in the JEE and NEET curricula. They may provide pupils with useful insights and advice on how to ace the test.
Personalized Attention:
Coaching institutions provide pupils with personalized attention, which is not always feasible at schools or universities. The instructors can help students clarify their worries and answer their questions.
Peer Learning:
Coaching institutions provide opportunities for students to engage with one another and learn from one another's experiences.
Time Management:
Coaching institutions educate students on how to efficiently manage their time, which is essential for passing these competitive tests.
Getting Ready for the Entrance Exams:
Preparing for the JEE and NEET examinations requires commitment, hard effort, and a methodical approach.
Here are some pointers to help you study for these tests. Our Engineering Coaching in Gorakhpur is of top quality. We also provide our students with a series of mock tests to help them prepare for the exams.
We provide personalized guidance and support to each student to ensure that they are able to get the best possible score in the exams. Our results speak for themselves.