How To Keep Yourself Motivated For Consistent Preparation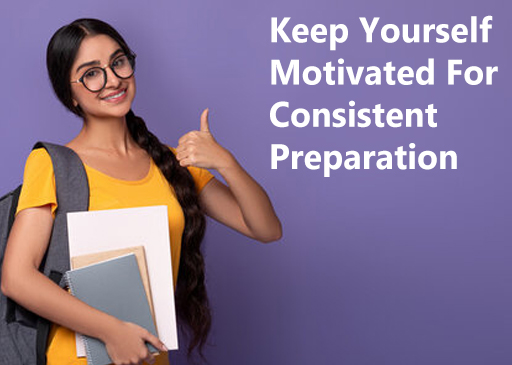 JEE aspirants often find it challenging to stay motivated with preparation. However, Momentum is the perfect place to get motivational advice for passing the JEE test. Our Institute offers the best IIT Coaching Institute in Gorakhpur.
We know how demanding it is to remain motivated when studying for the JEE. The competition gets unreal since it is one of the most arduous and prominent competitive tests in India. Students must join Momentum as well as devote long hours and consistent efforts to achieve the Best JEE Coaching in Gorakhpur.
When it comes to JEE preparation, you must be fully honest with yourself. Motivation is the most vital aspect of success. You can easily pass the test if you are adequately motivated. Motivation is a critical factor that may assist you in preparing for the final test. Let's have a look at ways to become and remain motivated:
Consistency:
You probably aren't aware that if you miss anything from your classes, you won't be able to understand the next day's topics and also feel a burden about losing precious time. People often feel awful if their day does not go as planned. And a JEE aspirant's day must be jam-packed with intense study in which they accomplish something every day. To keep or get motivated for preparation, you need to make up your mind, create a routine and closely adhere to it. Attending your classes regularly at Academy will make you feel that you're on the right track.
Self Evaluation instead of Self Doubt:
Another thing you should do is self-assess and analyze your performance. By doing so, you will discover your weak places and begin to feel secure, or you will learn that you are already improving each day. As a result of these two factors, you will feel more confident about your preparation. Moreover, attending the JEE test series becomes an unavoidable part of staying motivated.
Seek Mentor's Guidance And Topper's Advice:
Examine past toppers' interviews and listen carefully to the lectures and suggestions of our mentors. Their experience and routine are vital in inspiring and driving you to keep going. Ambitious people are the best source of inspiration, and our founder is also a former IITian who sometimes provides motivational speeches in the classes. That is why we recommend you stay consistent with lectures.
Attentiveness and Self Motivation:
It would help if you patted yourself on the back for how far you've come. You should be proud of yourself. You will feel demotivated and stagnant if you do not recognize and reward yourself every day for little accomplishments. The idea is to make time for yourself and practice self-care regularly. Spend some time on your hobbies and take care of yourself by relaxing and eating nutritious and delicious cuisine. That way, your life will seem to be in harmony. Do not isolate yourself from the rest of the world. Instead, express your thoughts to your friends, family, and mentors, and they will tell you how far you've come. This would undoubtedly aid in remaining motivated throughout JEE test preparation.
Focus On The Goal:
Never lose sight of why you began studying for the JEE in the first place. Everyone has a purpose for doing something, and you must have your reason for aspiring to be an Engineer. Remind yourself of your objective regularly and see yourself attaining it.
All in All, stay motivated with quality education for JEE Preparation at our Institute.