Prepare Strategically by Knowing the Syllabus for IIT JEE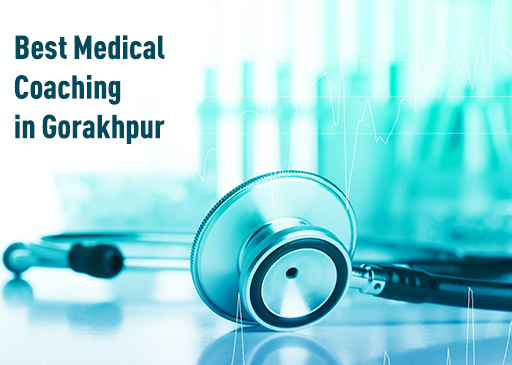 The Indian Institutes of Technology (IITs) are well-known for creating some of the world's brightest brains, and admittance to these prominent universities is a goal shared by many aspiring engineers. However, the IIT Joint Entrance Examination (JEE) is a highly competitive and difficult exam that requires much study. Strategic planning and skilled advice from a top-tier JEE preparation school are essential for navigating the wide and difficult IIT curriculum. We will discuss the significance of understanding the curriculum and how our unique tutoring sets us apart from the competition.
Complete Protection:
The IIT curriculum covers a broad range of courses in Mathematics, Physics, and Chemistry.
Understanding the curriculum provides students with a road map for allocating time and resources effectively. Beyond the excellent academic support, the infrastructure at Momentum Institute is remarkable. It offers the Best IIT Coaching In Gorakhpur. The learning environment is conducive to success, with state-of-the-art facilities and resources at students' disposal. The mentors, geniuses in their respective fields, bring their expertise and dedication to guide and inspire aspiring students.
Preparation with a Specific Goal:
Students may identify relevant subjects and prioritize their study plan if they are familiar with the curriculum.
This targeted strategy helps them maximize the efficacy of their preparation.
Stress and Anxiety Reduction:
Having a clear syllabus reduces confusion and worry about what to study and what to skip.
Students may approach their academics with confidence since they know they are well-prepared. Momentum Institute is the ultimate destination for the Best Medical Coaching In Gorakhpur. Enrolling in one of their courses sets you on a path toward triumph in the entrance exams. Their commitment to excellence and comprehensive support make it an ideal choice for ambitious students.
Time Administration:
A well-defined syllabus assists in the creation of a study plan that allocates enough time to each subject and topic.
Effective time management is essential in combining JEE preparation with school examinations and other activities.
Team of Expert Faculty:
Our coaching institution is proud to have a faculty of exceptional and skilled individuals who possess extensive knowledge in preparing JEE candidates. They have a deep understanding of the curriculum and test patterns, making them well-equipped to guide and mentor aspiring students.
Strategic Curriculum Development:
Our coaching program is intended to thoroughly cover the complete IIT curriculum.
We have an outcome-driven approach that emphasizes concept clarity and application-based learning.
Regular evaluation and tracking of progress:
We provide frequent evaluations and mock examinations to students in order to measure their progress and identify areas for development.
Individual performance analysis aids in the development of personalized counseling and study strategies.
Advanced Teaching Techniques:
Our coaching center uses cutting-edge teaching methods such as interactive sessions, multimedia assistance, and hands-on experiments.
Innovative and engaging learning strategies provide a greater knowledge of complicated subjects.
Resolution of Doubts and Individualised Attention:
We keep batch sizes small to ensure that each student gets personalized attention.
Our staff is frequently accessible to answer questions and handle concerns, ensuring that no student falls behind.
Emotional and mentoring support:
We realize the emotional cost of intensive preparation, and our coaching program offers students guidance and emotional support.
Counseling on stress management and motivation helps students remain focused and driven.
Conclusion:
Mastering the IIT curriculum is a major component of JEE preparation, and strategic planning is essential for success. Knowing the curriculum assists students to simplify their preparation and successfully optimize their time. We emphasize idea clarity, personalized attention, and a comprehensive curriculum tailored to handle the NEET Coaching in Gorakhpur syllabus with accuracy at our excellent JEE coaching school. We are devoted to leading students achieve their aim of winning a coveted seat in an IIT via the experience of our teachers and creative teaching approaches. Enrol in our coaching program to begin a transforming journey that will define a bright future in engineering.