Ultimate Guide For Choosing The Best NEET Coaching Institute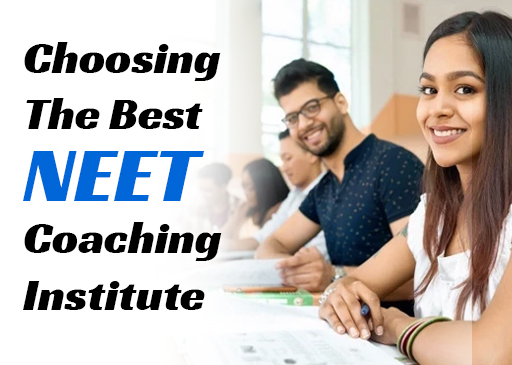 As a NEET aspirant, your first priority should be finding out the Institute that provides the Best Neet Coaching in Gorakhpur. Honestly, you should not seek any other than Momentum. However, we will discuss a few things to keep in mind before deciding about a Coaching Institute.
Ethical And Genuine Results:
You should investigate if the training center adheres to good business ethics and an ethical code of conduct. You may have noticed that most coaching centers do misconduct, such as stealing toppers' credit and marketing it using their brand name. You should be conscious of this type of behavior and thoroughly research it before enrolling in any coaching facility.
Proficiency Of Teachers At Academy:
This is another serious factor to consider while determining the top coaching institute for competitive exams like NEET. Educators play a crucial role in preparing learners well and fill their minds with only required materials and not redundant stuff that can be searched and served to anyone by even an abecedarian. Teachers should be appropriately trained and knowledgeable enough to help pupils comprehend the various subjects that are necessary for a particular test. The NEET coaching professionals should be competent and thoroughly understand their teaching topics. Furthermore, they should be familiar with the examination patterns so that they can give suggestions and ideas on how to solve the questions quickly and accurately in order to secure the possible scores. You can contact former students at the institution to acquire feedback on the academic staff and a list of previous lectures they have delivered.
Here at the Institute, teachers possess experience of many years and are well qualified and experts in their subjects. Moreover, the founder is a former IITian whose vision is to provide the best education possible to ace entrance exams.
Investigate On Personal Level:
You should look at the coaching center's ranking and reviews on the Internet and google maps. These are honest and trustworthy for making a decision. The review serves as a transparent layer between you and the Institute. You must conduct your own investigation not just through online reviews but also on the local level as well by visiting the Institute. Contact past and current students' batches to learn about their experiences and how the training institute assisted them with their studies.
Another important consideration when selecting the most suitable coaching center is carefully evaluating the study material and test series. These should follow the NEET syllabus and pattern, as well as should be detailed so that mentors can assist you in clearing the concept from the basic to advanced level. The study notes the writer team must express the information in a well-researched, structured, and informative manner.
Undoubtedly, enrolling in a Top Medical Coaching Institute in Gorakhpur, Momentum, will let you grasp all essential topics, strengthen your weaker areas and even achieve your goal of securing a seat in prestigious Medical Institutes. It is best to join us because we follow the latest curriculum and test patterns to prepare for exams such as NEET.