Dreaming of IIT Let me tell you how to become an IITian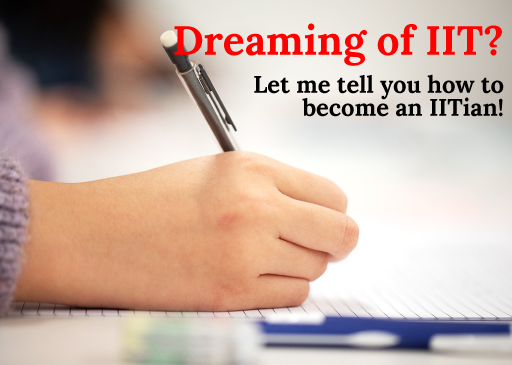 For many students in India, the dream of becoming an IITian is a highly coveted and prestigious goal. The Indian Institutes of Technology (IITs) are considered to be among the top engineering colleges in the country and are known for producing highly skilled and successful engineers. However, getting into an IIT is no easy feat. It calls for a great deal of effort, commitment, and planning. Momentum has earned its name as the Best Coaching for IIT-JEE Test Series. In this blog, we will explore how coaching and test papers can help you achieve your dream of becoming an IITian.
Coaching: A Stepping Stone to Success
Coaching classes have become an integral part of the preparation journey for IIT aspirants. The reason behind their popularity is simple - they provide a structured and guided approach to learning. The faculty at these coaching classes is highly experienced and knowledgeable, many of whom are IIT alumni. They provide a comprehensive syllabus that covers all the necessary topics, making sure that the students are not missing out on any important concept. They also provide regular assignments and practice tests to help students monitor their progress and identify their weaknesses.
Coaching classes can provide a number of advantages to IIT aspirants.
Firstly, they help in building a strong foundation of basic concepts. Many times, students lack clarity in fundamental concepts, which makes it difficult for them to understand advanced topics. Coaching classes can help clear these basics and provide a strong foundation for the students to build on.
Secondly, they provide a competitive environment that motivates students to work harder and strive for better results. Being in a class with other motivated students can push you to work harder and not give up easily.
Lastly, they provide a platform for doubt clearance, where students can ask their doubts and clarify their concepts. This helps in reducing the mental pressure that students may experience due to a lack of clarity on a particular topic.
Test Papers: A Key to Assessing Progress
Apart from coaching, solving test papers is another essential part of IIT preparation. Test papers provide a simulated environment for students to experience the exam pattern, level of difficulty, and time management skills required to crack the IIT entrance exam. It also helps students to understand their strengths and weaknesses and focus on improving them.
Solving test papers can help you in various ways. Firstly, it helps you understand the exam pattern and marking scheme, which can be very beneficial while taking the actual exam. Secondly, it helps you in developing a time management strategy, which can be a key factor in clearing the IIT entrance exam.
Thirdly, it helps in identifying your weaknesses and working on them to improve your performance. Fourthly, it can also boost your confidence and reduce anxiety related to the actual exam.
Conclusion
To become an IITian, one needs to have strong determination, dedication, and hard work. Our Coaching classes and test papers can help in making this journey a bit easier. They provide a structured approach to learning, helping students to understand the concepts better and providing regular practice through assignments and tests. They also provide a competitive environment, which can motivate students to work harder and strive for better results which makes us the Top JEE Coaching in Gorakhpur. Ultimately, the key to success in cracking the IIT entrance exam lies in a combination of hard work, dedication, and smart preparation, which includes coaching classes and solving test papers.