Ways To Conquer Physics In NEET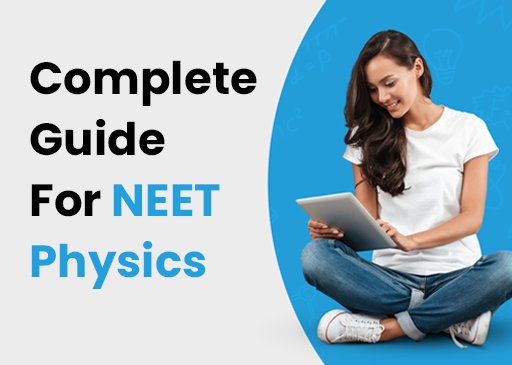 There is no doubt that physics is one of the most difficult subjects to study, but it still affects the overall scores significantly. However, understanding all the formulae and concepts to solve every numerical problem could be a challenging task. You would need decent study material, sound guidance, and determination to ace the Physics in the Final NEET exam. Momentum has the best material that is divided into parts and a test series that can cover all your doubts and give you a fair picture of your performance. We deliver the Best Coaching For NEET Test Series so that you do not lose your confidence, beat stress as well as continuously stay focused on your goal. We will talk about physics a little, test series, and also how you can make an effort on yourself to overcome the fear of this particular subject.
Focus On Most Important Topics:
It is a fundamental formula you might have learned in your childhood and works completely fine. One of the ultimate approaches to succeed in Physics NEET topics is to focus on the sections that hold the most significance in the exam. While studying each topic and comprehending ideas, definitions, and numerical problems are vital, more concentration should be placed on topics with more weightage. The higher the weightage of a section, the more questions will be centered on it in the test. However, our genius mentors at the academy ensure to add all the essential topics in planned classes and tests. This enables us to offer the Top Coaching in Gorakhpur For NEET, which has made many aspirants' dreams come true.
Make Formulae Your Friend:
Physics is generally described as perhaps the most tricky subject for NEET candidates. Most children do not get better grades in Physics sections, which is why Physics is regarded as the most demanding subject. It requires a thorough comprehension of topics. You should know the formulae like the back of your hand while solving questions. Formulae are an essential feature of Physics that contribute to a considerable portion of the exam's content. As a consequence, to understand Physics for NEET' is to study each formula entirely. The quickest and easiest way to accomplish this is to construct a list of essential equations and review and learn them daily in order to improve your score.
Evaluate Your Current Performance:
Mock exams can assist you in increasing your performance and enhancing your confidence. Take the mock exams properly and evaluate your shortcomings. Mock tests focus on providing information about the present state of standings. Our test series play a vital role in giving you the strength you lack; you will also receive guidance from our mentors, who will help you solve your problems.
Tip To Enhance Your Strength:
If you are able to solve the test in the given time, then you should try to attempt all the questions so that when they are discussed later in the class, you will understand where you made mistakes. This will help you in getting better at the topics that are not your forte.