The Momentum Way-To Crack NEET 2022 in 1st Attempt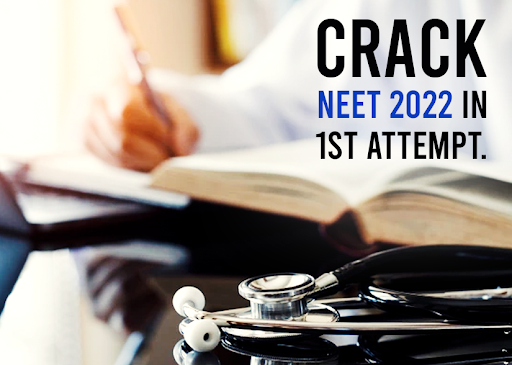 The National Eligibility cum Entrance Test(NEET) is an all-India common entrance test for admission to medical colleges. It is the most challenging competitive exam for medical aspirants. The increasing competition of each year demands to crack the exam on the first attempt.
Coaching plays a great role in the selection. Therefore, the selection of the right coaching is the important part.
If you are searching on google, NEET Coaching Institute in Gorakhpur, Momentum will appear on the first page of google. This is the trust of people and years of commitment of the momentum team.
Students need to score well to secure a seat in prestigious medical colleges. However, pressure from studies and board exams requires great strategies for their preparation for the exam, especially if they wish to crack in their first attempt.
Preparing for such a throat-cut competition can be stressful and hectic. Aspirants often find it difficult to make a balance between coaching and regular school.
The Momentum is offering the great strategies to crack the toughest exam on 1st attempt-
Practice proper study schedule
Preparing your study plan, synching with the actual exam day and sticking to it religiously has a great advantage over a long period of preparation. It helps in building habits and habits can put you in automation mode.
A Study plan will also guide you through your lesson and courses systemically, allowing you to identify your strengths and weakness while you're preparing.
Momentum guide and mentor each aspirant to follow the schedule throughout the preparation journey.
Cover each chapter and topics
There are no such things as a more or less important topic of the chapter when it comes to cracking NEET. If you want to crack NEET on 1st attempt, do not leave a single topic or chapter. You may choose to put extra hours of your hard work into the challenging topic. It's never a good idea to completely leave a chapter because in the NEET exam one question needs concepts from the different chapters.
Join NEET Coaching Classes
NEET coaching classes increase your chances of cracking NEET in your first attempt. However, coaching classes will help in board exam preparation and other various international olympiads. Momentum provides the Best Coaching for NEET Test Series as well. Test series are an essential part of the preparation for NEET.
Practice & Revise regularly
Momentum completes the syllabus on time and gives enough time for the last minutes of preparation. Never skip revision class and mock test of the coaching institute. Daily revision is highly recommended as it helps aspirants to solve problems more quickly and accurately.
You can make your own revision notes to prepare just before the exam.
Practice tests are key to improving your performance and securing the desirous rank in the NEET exam.
While going through practice and revision, it is important to analyse your mistakes so that you don't repeat them on the day of the actual exam day.
Momentum Institute ensures these strategies are practised regularly.