Know the Benefits of Best IIT Coaching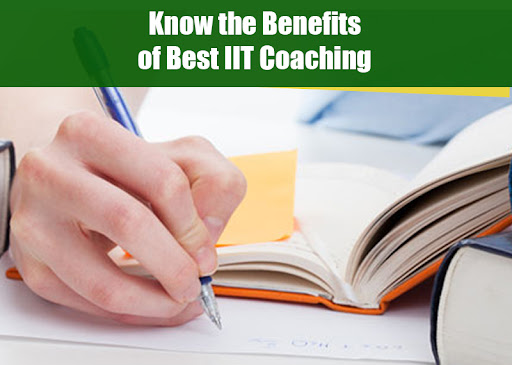 Momentum dreams big and break the barriers to achieve it, this is what is believed by us.
Momentum has imbibed a powerful collaborative professional culture where we are committed to making future leaders who can firmly believe that dreams can be changed into reality with discipline, hard work and a never-giving-up attitude. Get into the Best IIT Coaching in Gorakhpur for your preparations.
We promote our vibrant and skillful students to believe in teamwork, trust and vision that leads to a healthy and happy working environment where the students are nurtured to become the best doctors and surgeons of the new world.
We teach our students to believe in the power of relationships and try our best to get the 100% efforts of the students being utilized in their studies. Get yourself placed in the Best IIT Coaching Institute in Gorakhpur.
Merits that you enjoy by being at the best IIT JEE coaching institute:-
Extra edge over peers: Students who are preparing for JEE coaching institute will have an extra benefit over other competitors. These coaching institute's study materials are designed by the expertise and experienced teachers that will help the students understand the basic concepts in a more comprehensive and elaborative manner. With the help of coaching institutes, the students will have their doubts cleared by the experts and they will be trained and guided by them which will act as an extra advantage in their preparation. Students who do not go to coaching classes and prepare by themselves will be having doubts and a lot of queries because they won't be having someone who is behind them explain every concept as elaborately as a coaching institute.
Better understanding: Students who go to coaching centers for the preparation have a better and clear knowledge of the syllabus. Students are trained by the experts, they are sure to know some tips and tricks of how to answer a complex question. Another advantage is that the students will face a lot of mock tests which will build them stronger to face the exam. By giving the numerous mock tests they will get used to the pattern of the questions and the way of their answers which will act as a catalyst in the preparation for the exam.
Students become confident: When you get trained by the experts you just don't get the teachings but their qualities too. An expert will be creating an expert, students who get prepared by an expert are likely to have more confidence while answering the test because their concepts are clear, and chances of making mistakes are rare. The students get to answer a lot of mock tests which build their confidence to crack the exam easily.
Sufficient time: The students who get themselves enrolled with any coaching institute are likely to have more time than other students because they don't waste their time in solving the question anonymously but they are supported by the experts and they are availed of the tricks that are used while solving complex questions. By the time other students will be completing the portion the coaching students will have completed with their numerous revisions which makes them more confident for their exams. As the portion gets completed very fast the students are left with sufficient time to revise the entire syllabus and do self-study.
No panic: The students who enroll themselves for coaching institutes need not panic because they are under expert guidance that is ever ready to help them. If they get stuck on any part of the syllabus they are having a helping hand that can help them to get through it. The portions are completed way back so they have ample time for revision and self-studies which makes them more confident.