Top 5 Reason to Choose Coaching for Medical and Engineering Preparation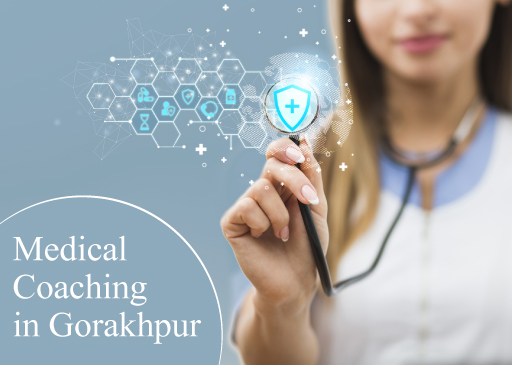 In today's highly competitive world, pursuing a career in engineering or medicine requires dedication, knowledge, and strong foundational skills. While formal education provides the necessary theoretical framework, specialized coaching plays a pivotal role in preparing students for the rigorous entrance exams and building a strong academic foundation. In this blog post, we will discuss five reasons why medical coaching and Engineering Coaching In Gorakhpur are crucial for aspiring students.
1. Comprehensive Preparation
Engineering and medical entrance exams, such as JEE (Joint Entrance Examination) and NEET (National Eligibility cum Entrance Test), are known for their challenging nature. Momentum provides the most trusted Medical Coaching In Gorakhpur. The vast syllabus, time constraints, and the need for quick problem-solving skills can be overwhelming for students. Coaching institutes offer a structured curriculum that covers all the essential topics and provides expert guidance on exam patterns and strategies.
2. Expert Faculty
Engineering and medical coaching institutes boast highly qualified and experienced faculty members who are experts in their respective fields. These mentors provide personalized attention and guidance to students, addressing their doubts and queries. With their in-depth knowledge and practical experience, they help students grasp complex concepts and develop problem-solving abilities. Additionally, coaching institutes often organize doubt-clearing sessions and one-on-one interactions.
3. Organized Study Plan and Time Management
One of the significant challenges faced by students preparing for engineering and medical entrance exams is effective time management. Balancing school curriculum, board exams, and competitive exam preparation can be overwhelming. Coaching institutes help students overcome this hurdle by providing a structured study plan that optimizes their time and resources. They break down the syllabus into manageable sections and allocate time for each topic.
4. Mock Tests for Performance Analysis
Regular practice and mock tests are crucial for success in engineering and medical entrance exams. Coaching institutes conduct periodic mock tests that simulate the actual exam environment, helping students become familiar with the format and time constraints. These tests not only assess students' knowledge and understanding but also enhance their problem-solving speed and accuracy. Additionally, coaching institutes provide detailed performance analyses, highlighting students' strengths and weaknesses.
5. Peer Learning
Preparing for engineering and medical entrance exams can be an arduous and lonely journey. Coaching institutes create an environment where students can interact with like-minded peers who share similar aspirations. This fosters healthy competition, collaboration, and peer learning. Being surrounded by motivated individuals creates a positive atmosphere that encourages students to strive for excellence.

In conclusion, Engineering and medical coaching play a vital role in preparing students for the challenging entrance exams and building a solid foundation for their future careers. From comprehensive exam preparation to expert guidance, and a structured study plan to performance analysis, coaching institutes provide valuable resources and support that significantly enhance students' chances of success. If you aspire to be an engineer, you have to know about the best institutes providing IIT Coaching In Gorakhpur. The benefits of coaching extend beyond academic preparation and also include motivation, peer learning, and the development of essential skills like time management and problem-solving. For aspiring engineers and doctors, investing in quality coaching can prove to be a wise and rewarding decision.