5 Major Benefits of Attending Momentum Coaching Classes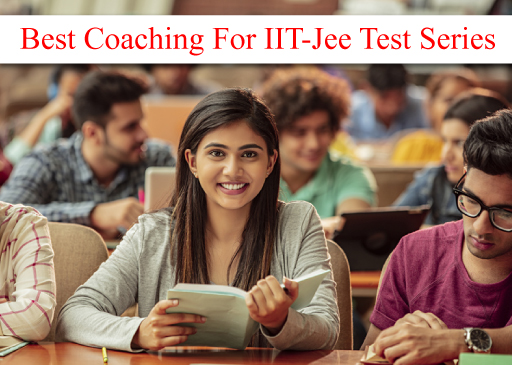 Quality tutoring is essential for winning competitive tests such as the Joint Entrance Examination. Momentum Coaching Classes has emerged as a model of excellence in this area. Attending our coaching classes provides a plethora of advantages for prospective students due to their constant dedication to student development and track record of amazing success. Let's look at the five primary benefits that make it an unrivaled option for test preparation.
Mentorship and expert faculty:
Access to a team of qualified teachers and mentors is one of the key benefits of attending our classes. These highly certified instructors have extensive topic knowledge as well as extensive teaching experience. They give not only extensive courses but also personalized attention and coaching to answer students' questions and problems. Our faculty mentoring guarantees that students get the essential assistance and direction to overcome hurdles and accomplish their academic objectives. Momentum is one of the most reliable institutes to have the Best Coaching For IIT-JEE Test Series. We provide a comprehensive curriculum and an experienced faculty that helps our students excel in their JEE exams. Our teaching methodology and personalized attention help students understand complex concepts easily. We also provide online mock tests to help students assess their performance.
Complete Study Material:
Our Coaching Classes offer professionally produced study material that covers the whole curriculum of the relevant examinations. Experienced instructors who understand test trends and prerequisites select the study material. It provides a systematic learning method with well-organized notes, practice questions, and pertinent examples. Students may use the complete study material to improve their learning, reinforce topics, and practice efficiently. Momentum is a top choice for Top JEE Coaching In Gorakhpur due to the quality of our course content, the experienced faculty, and the availability of online resources.
Regular evaluations and feedback:
Participating in our classes guarantees frequent evaluations and feedback, which are critical for monitoring progress and finding areas for growth. We regularly administer tests and mock examinations that simulate the real exam atmosphere. These evaluations assist students in becoming acquainted with the exam structure, successfully managing time, and developing confidence. Experienced mentors' comments help students identify their strengths and limitations, allowing them to concentrate on particular areas and optimize their test tactics.
Time Management Abilities:
Time management is an essential ability for test achievement. We emphasize the significance of good time management and provide students with the skills, tips, and techniques they need to optimize their study schedules. The faculty can help you establish realistic objectives, create study strategies, and allocate time to various disciplines and themes. Students learn to prioritize assignments, properly manage their study time, and strike a good balance between Best IIT Coaching in Gorakhpur test preparation and other responsibilities.
Peer Learning and a Motivating Environment:
Students who attend the coaching classes are exposed to a motivating atmosphere in which they engage with like-minded peers who have a shared objective of achieving success in tests. The competitive but friendly environment stimulates healthy competition and pushes students to strive for greatness. Peer learning becomes an essential component of the coaching experience, allowing students to share information, explore ideas, and learn from one another's abilities. This collaborative learning environment improves students' comprehension, critical thinking, and problem-solving abilities, driving them to success.