How To Pick The Best Offline Coaching in Near By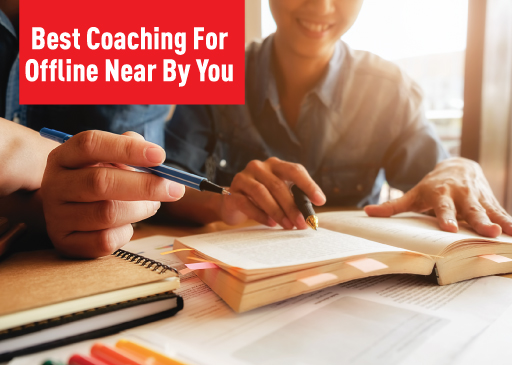 The best way to find the best offline coaching class for JEE Main Coaching in Gorakhpur is by asking around, googling, and more. You can find out about the reputation of the institute, the teaching methods they follow, and the study materials they offer. If they have offline classes along with online coaching sessions, then that's a big plus.
Here are some factors you can consider to find the best coaching for you:
You can look at the infrastructure of the institute.

Teaching methods followed by the tutors.

Check if the study material is up to date.

Do they offer doubt clearing and problem-solving sessions?

If they offer online coaching along with offline classes?
The majority of JEE coaching centers offer online as well as offline coaching in India but according to research, it has been proven that in offline education, a child will understand 30% better. However, you have to pick the one that offers a well-rounded package and fits into your schedule as well.
Look for the duplication of courses being offered by different people at a coaching institute that you find in many institutes. If you see similar courses being offered by different tutors, then such an institute might not be able to provide you with quality facilities and services. If you are looking for JEE Advanced Coaching in Gorakhpur institutes then you can look for Momentum. You will find a plethora of JEE courses available at the coaching institute which include online data as well. Not only does the course offer scholarships to talented students, but also many rewards. In addition, the tutors are experienced in their subjects.
You can check if the institute offers researched study materials:
The best way to find an offline coaching class is by looking into their study materials. Ensure that the teaching methods they follow can provide better results and understanding of the subjects. Check if the study materials they offer are relevant and match the latest syllabus.
Teaching method:
Finding good offline coaching is not rocket science. You have to have an eye for detail when choosing an institute that can help you sharpen your skills. As we mentioned earlier, check out what courses they offer, make sure their course materials are understandable and ask about their methods of teaching. If they offer online coaching along with offline classes, then that's even better. Moreover, check if the teachers are interested in making kids better. If they hold problem solving sessions that would be perfect.
These are some of the things you can check before availing of the best coaching services. Since this is a form of study you should analyze it carefully and find out if it is worth joining. You can also look up other coaching institutes in your area to see how they compare with yours.
Many institutes offer online and offline coaching which is a good option because you can work at your own pace. You can also register for classes in advance and attend the classes when they are scheduled. In addition, you have the flexibility of taking classes at home or taking them in a public place like a library, park, or fitness club. Also, you may find out which institute has the best reputation and does good work which could help you decide.