Significance of Balance Strategy of Coaching Institute to Crack IIT and Medical Examination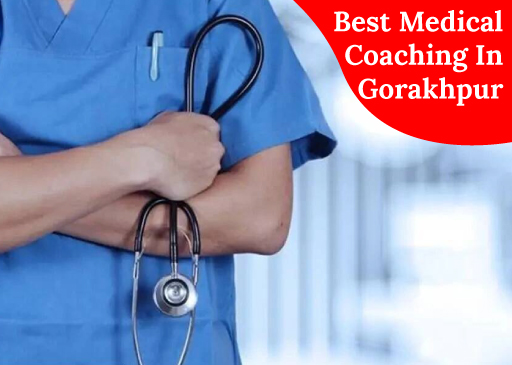 Students who are interested in pursuing a meaningful career in either engineering or medicine will find that Gorakhpur presents a unique chance to pursue the best of both worlds. Students have access to education of the highest calibre because of the proliferation of well-known coaching institutes that focus on preparing students for entrance exams to medical schools as well as IIT. Students who are interested in excelling in one or both of these fields should look for coaching programs like that of Momentum, the Best Medical Coaching in Gorakhpur.
The Significance of Comprehensive Coaching
Students do not need to make an early decision between the two different courses of study because there are top-tier coaching institutes that provide instruction for both IIT and medical school entrance examinations. Students have the opportunity to obtain all-encompassing training at these institutes, which is catered to their varied professional goals after they enroll there. Because of this strategy, they are able to maintain their flexibility and make well-informed judgments based on their interests, capabilities, and ever-evolving objectives.
IIT Coaching
When it comes to providing preparation for entrance exams to the Indian Institutes of Technology (IIT), Gorakhpur is home to a few of the region's most reputable coaching institutes. These educational establishments make it a top priority to present their pupils with a comprehensive and demanding curriculum that addresses all of the IIT entrance exam topics. The Best IIT Coaching in Gorakhpur provides students with the required information, problem-solving abilities, and exam techniques to excel in the extremely tough IIT exams. This is accomplished by employing faculty members with extensive experience, providing comprehensive study materials, and administering mock exams on a regular basis.
Medical Coaching
Students who have an interest in medicine will be pleased to learn that Gorakhpur is home to a number of excellent coaching facilities that concentrate on medical entrance examinations. The best medical coaching offers direction that is all-encompassing and covers a wide range of topics, including physics, chemistry, biology, and general knowledge. These schools take a methodical approach to teaching students, assisting them in the development of a solid foundation, the improvement of their conceptual comprehension, and the enhancement of their critical thinking abilities, all of which are essential for excelling in medical entrance tests.
The Advantages of Combined Coaching
There are many positives to choosing to study for both IIT and medicine in Gorakhpur. For starters, it gives students a taste of both the engineering and medical areas, broadening their horizons and allowing them to make more well-rounded future choices. Second, integrated coaching provides a comprehensive education that expands students' horizons and fosters their capacity for critical thinking, analysis, and problem-solving. Thirdly, children are exposed to a wider range of people, which promotes both healthy competition and teamwork in the classroom. Finally, students who receive combined coaching learn how to manage their time efficiently and develop a structured study regimen that allows them to meet the requirements of both disciplines.
Personalized Guidance and Mentorship
The top coaching centres in Gorakhpur help students with their IIT and medical school preparation by providing them with individualized attention and support. Faculty members at these schools are committed to helping each student reach his or her full potential by paying close attention to his or her unique needs. A student's academic growth, self-awareness, and capacity for resilience can all benefit from one-on-one mentoring.
Many excellent coaching institutes now provide combined IIT and medical coaching, giving students the best of both worlds. Students who commit to this route increase their access to diverse employment options, broaden their intellectual horizons, and receive tailored instruction. The top coaching centers in Gorakhpur provide students with the knowledge, training, and competitive edge they need to succeed in their chosen fields, whether it be engineering, medicine, or both.