How to Create a Strategy and Stick to It For Cracking JEE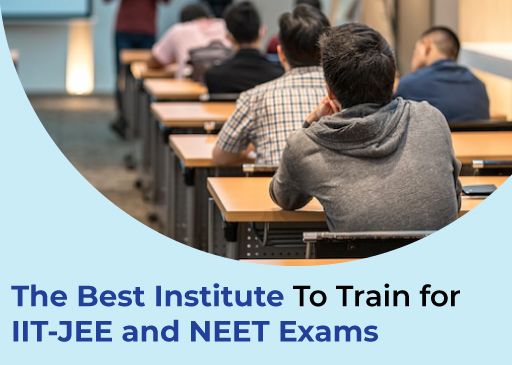 Professional choices are the hardest to make in life. Considering the wide range of possibilities available, making an informed decision is essential. An individual's future is determined by this choice made at a young age.
There are usually a lot of questions in candidates' minds when they take JEE Main. There are also questions about the test, the best study platform, how to prepare, and the best approach to preparing for the JEE test. Today, in this blog, we, providers of the best IIT Coaching in Gorakhpur will discuss strategy and how to stick to it:
We consider all topics equally important:
Study plans of top students are characterized by equal time allocated to three different subjects, which is one of the characteristics they exhibit. Toppers believe that most students focus their attention on just one or two courses and neglect the third. There must be equal weight assigned to each of the three disciplines, and toppers always address the weaknesses first, to strengthen the weakest ones.
Don't let distractions get the best of you:
Intellectuals strongly recommend that you do not allow yourself to be distracted for the duration of the time that you have decided to dedicate to JEE preparation. In other words, this does not mean that you should cut communications with your friends and family. Instead, you should limit them to a minimum so that they do not interfere with your studies and that you do not feel stressed about them. If you would like to keep your laptop, gaming devices, cellphones, and other digital devices safe, you should make use of these devices, but with a limit.
Learn Formulas:
When it comes to remembering the formulas for JEE, you can do this by following some methods. There are several ways suggested by toppers of Momentum, provider of the Best IIT Coaching Institute in Gorakhpur that can help you recall formulas for the JEE examination.
You can use formulas to solve problems where they are required by the problem. By practicing each formula with different values many times before taking a test, you will be able to remember each formula for a very long time. This will certainly help you remember the formulas for the rest of your life as it will provide you with daily updates. Make a sticky note for each formula and write it down on it. In places where you would be able to see them frequently, such as your study desk, laptop screen (desk), bathroom, textbooks, and in general places where you are likely to encounter them, place them at those places.
To ease the learning process of chemical processes and formulae in Chemistry, you can use mnemonics and flashcards. It is recommended that you write down all of the formulas for a chapter on a single page. The book can be read while traveling, between classes, at school, or just before drifting off to sleep. As a general rule, it is not recommended to rebuild or try to infer formulas during the test. Taking this route will result in wasted time that you will not be able to recover.
It is always best to memorize the formula in a calm environment to be able to retain it. In such a way that it will be easily remembered. Feel at peace and ease.
When you are nervous or agitated, it will be difficult for you to remember the formulas that you need to memorize. The distractions you experience will make it harder for you to concentrate, which will increase the probability that you will not be able to remember the material accurately. Make sure you are getting enough rest. Make sure that you sleep enough to allow your brain to retain the information that you have acquired.