Effective Study Plan For NEET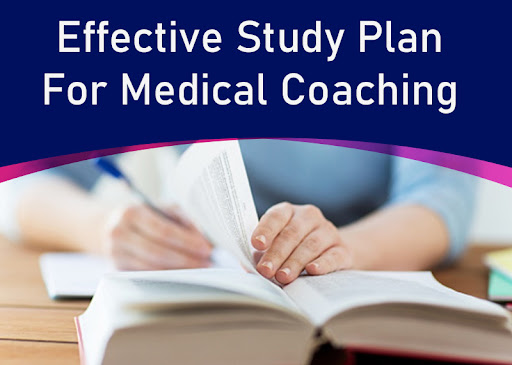 National Eligibility cum Entrance Test (NEET) is one of the competitive exams that is conducted for students who want to become a doctor. Students aspiring to study in a top medical college in the country have to clear this exam before securing their seats essentially. This particular exam was initiated for an undergraduate and postgraduate medical course. Institutes like Momentum provides the best learning environment to the students and is well-known Medical Coaching in Gorakhpur. At Momentum, you can find the staff are very helpful and supportive in nature. Students can ask for anything without having hesitation in their mind and sort out all the doubts regarding the particular concept. Not only the faculty but you will also find the students very helpful in having your doubts clear by having a healthy discussion. Good coaching acts as a pillar to the students who help them in everything. Besides the study of the institute, the students are advised to have some self-study too. It helps them to understand the concept and remember things for a longer period of time.
Some Important Self Study Plan
1. Create A Suitable Timetable:
This is the first and foremost step while preparing for NEET. prepare a study timetable with all the details including your break. The daily timetable must not be mundane and long.
2. Get Familiar With NEET:
Gather all the information regarding the NEET exam- the syllabus, question paper pattern, important topics, the latest news regarding NEET, etc. this will make chalking out the plan easily.
3. Know Which Book To Follow:
Just sitting for long hours with a book that you are unable to understand is just a waste of time. Know which is the best book for you and study that. NCERT is the best book for concept building. Only completion of NCERT book tries to switch to any other book for practice.
4. Solve Previous Year Question Papers:
Solve the previous year's question paper as much as possible. It will help you in k owing the exact pattern of the question and also help you to know which chapter is more crucial according to the exam points of view. So that you can prepare accordingly.
5.Prepare Your Notes:
Preparing self-notes besides the school notes or coaching notes helps the students to understand things in their way. It may happen that students are able to understand more by using their own techniques than any other teacher's techniques.
6. Stay Motivated:
Studying alone is not enough at all. You have to be motivated toward your goal. Preparing for India's toughest exam is very disheartening. In this case, try to talk to someone who can motivate you and can make you believe that you can do it.
The journey of clearing the NEET exam is not at all easy. Besides school and coaching, self-study is important too. Momentum Chhatra Sangh Chowk offers the Best Medical Coaching Institute in Gorakhpur. They have well-experienced and highly qualified faculty members. The institute also offers the best learning environment to the students so that they can perform well in the exams. Momentum offers unparalleled preparatory service for both medical and engineering. Every year the students of Momentum achieve a top rank and show an outstanding result in various entrance exams such as IIT JEE, AIIMS, NEET, etc. the classroom program ensures personalized attention and aims at developing conceptual knowledge of the students. The methodology of Momentum is to make students capable of creative thinking-based education in a different innovative and affable environment. This has proven extremely beneficial for the students. Coaching acts as the pillar to the students in the preparation for their competitive exam, so be very cautious while selecting the coaching institute.