Why Momentum Is The Best NEET Coaching Institute in Gorakhpur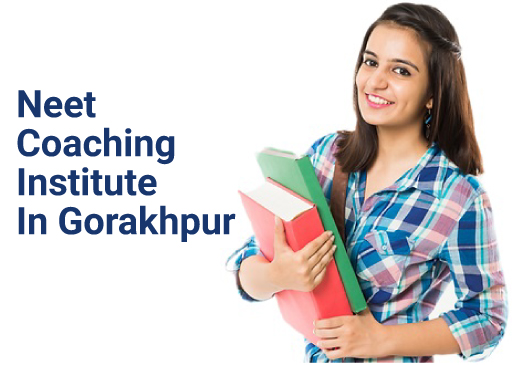 In the quest for medical excellence, choosing the right NEET coaching institute is paramount. For students in Gorakhpur, Momentum has risen to prominence as the top NEET coaching institute in the city. With a track record of unparalleled success, a dedicated team of educators, and a commitment to holistic student development, This institute has carved a niche as the go-to destination for NEET aspirants. In this comprehensive article, we delve into why it stands as the best NEET Coaching Institute In Gorakhpur.
The Importance of NEET Coaching
NEET is the gateway to a career in medicine and dentistry in India. Success in NEET opens the doors to prestigious medical colleges, setting the stage for a promising future in the healthcare field. Given the competitive nature of the exam, it's no wonder that coaching has become a crucial part of every aspiring medical student's journey. These educators understand the nuances of the examination and are adept at imparting complex concepts in a simplified manner. Their guidance and mentorship provide students with a strong academic foundation.
Comprehensive Curriculum
The NEET curriculum is vast and multifaceted. This institute recognizes the importance of comprehensive coverage, and its curriculum is designed to encompass all topics and subtopics prescribed by the syllabus. Students receive a well-rounded education that equips them with the knowledge and skills needed to excel in the exam.
This institute's facilities are state-of-the-art, providing students with an optimal learning environment. Well-equipped classrooms, modern laboratories, and an extensive library are just some of the resources available to students. These facilities foster an atmosphere of academic curiosity and innovation. In the pursuit of a medical career, selecting the right coaching institute can make all the difference. Momentum has established itself as the Best Medical Coaching Institute in Gorakhpur, setting a benchmark for excellence in education. With experienced faculty, a comprehensive curriculum, state-of-the-art facilities, and a commitment to individualized attention, This institute provides students with the tools they need to succeed in the examination and beyond.
Individualized Attention
One of This institute's distinguishing features is its commitment to individualized attention. Recognizing that every student is unique, the institute offers personalized guidance and support. Faculty members are readily accessible for doubts and queries, ensuring that no student is left behind. Assessment is a key component of effective learning. It conducts regular tests and assessments to gauge students' progress. These assessments not only help identify areas of improvement but also familiarize students with the exam pattern, fostering confidence and preparedness. This institute provides students with a comprehensive set of study materials, including textbooks, practice papers, and reference guides. These materials are carefully curated to align with the NEET syllabus and are instrumental in facilitating self-study and revision.
Success Stories
The true measure of an institute's success lies in the achievements of its students. This institute proudly boasts a long list of successful NEET candidates who have secured admission to prestigious medical colleges across the country. These success stories are a testament to the institute's unwavering commitment to excellence. This institute believes in nurturing well-rounded individuals. This holistic approach ensures that students develop not only academically but also personally. In today's digital age, the institute leverages technology to enhance learning. The institute provides online resources, digital study materials, and e-learning platforms that enable students to access educational content from anywhere, at any time.
Student testimonials bear witness to the effectiveness of This institute's coaching. Many students have praised the institute for its dedicated faculty, comprehensive curriculum, and supportive environment. These testimonials serve as a reflection of the institute's impact on students' lives. For aspiring medical professionals in Gorakhpur, Momentum is not just an institute; it is a stepping stone toward a promising future in the field of medicine. With a legacy of success and a dedication to nurturing well-rounded individuals, it is more than a coaching center—it is a pathway to achieving medical aspirations and fulfilling dreams.