The NEET Preparation Tips and Strategy To Secure Your Seats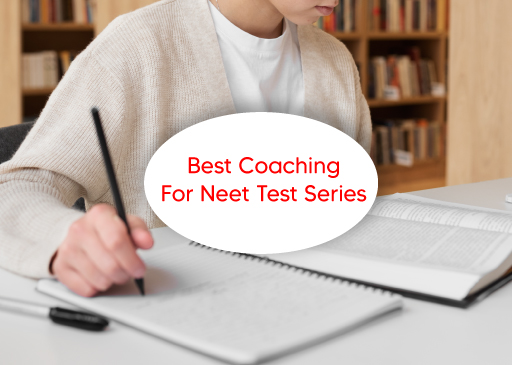 Aspiring medical students beginning their path to getting admission to their desired medical school recognize the importance of the National Eligibility and Entrance Test (NEET). This extremely demanding test serves as the entry point to a lucrative medical profession and is the unmistakable stepping stone to a bright future in the healthcare area. As the stakes climb and the pressure rises, it becomes critical to develop a thorough NEET preparation approach that sets applicants apart from competitors. If your sights are set on JEE or NEET coaching classes, look no further than Momentum Institute. It is renowned for its unparalleled educational services and resources. It offers the Best NEET Coaching Institute in Gorakhpur. We will look at some high-level NEET preparation tactics and suggestions, as well as how our coaching institution distinguishes itself and provides an excellent learning experience that assures success.
Strategic Planning and Time Management:
Before plunging into the sea of information, one needs a map to guide their endeavors. Strategic planning is essential for effective NEET preparation. Creating a well-structured study plan, breaking topics down into digestible chunks, and defining attainable objectives are critical to keeping candidates on track during their preparation journey. Effective time management is also required. Allocating enough time to each subject, topic, and practice exam will assist candidates in striking the ideal mix of depth of learning and breadth of study. When selecting the best coaching for the Best Coaching For Neet Test Series, no alternative surpasses the excellence of Momentum Institute. It is recognized as one of the most prestigious educational institutes in the area.
In-Depth Understanding of the Subjects:
Surface knowledge is insufficient for NEET success. A thorough comprehension of topics is required for properly answering complicated queries. To master the principles and build a firm foundation, candidates must go deeply into the topics of Biology, Physics, and Chemistry. Candidates may face any difficult topic in the test with confidence if they concentrate on conceptual clarity and thorough practice.
Mock Exams and Previous Year Papers:
Regular mock examinations and answering previous year's question papers are two of the finest strategies to assess readiness and find areas for development. Mock examinations replicate the real Best Coaching for NEET Test Series NEET exam setting, enabling applicants to practice time management, speed, and accuracy. The outcomes of these assessments may provide significant insights into performance strengths and shortcomings, allowing for focused review and improved time allocation during the real exam.
Keep Up to Date with Current Events:
NEET tests a candidate's understanding of current events and broad knowledge in addition to key courses. It is critical to keep up with the latest breakthroughs in science, technology, healthcare, and other important subjects in order to properly handle the General Knowledge portion. Reading newspapers, periodicals, and credible web sources on a regular basis can help students stay aware and prepared for this section of the test.
While many coaching institutions claim to be the finest, we take great delight in proving our claim through outcomes. Our coaching institution is the ideal option for NEET applicants for various reasons:
Highly Qualified Faculty: We have a team of experienced and talented faculty members who have a thorough grasp of the NEET curriculum and examination pattern.
extensive Study Material: We create extensive study material that is not only consistent with the most recent NEET curriculum but also caters to students' different learning requirements. Our study material is intended to support successful learning and retention, with everything from appealing visual aids to well-structured notes.
Cutting-edge Infrastructure: Students have access to all of the tools they need to thrive in their NEET preparation thanks to well-equipped classrooms, libraries, and online learning platforms.
Individualized Mentoring: We recognize that each student has distinct strengths and shortcomings. As a result, our coaching center offers personalized tutoring to detect and correct particular learning gaps. Regular progress evaluations aid in tracking development and ensuring that students are on the correct course to success.
Finally, NEET preparation requires a methodical and systematic strategy. Aspiring medical students must have a thorough comprehension of fundamental courses, as well as a solid command of broad knowledge. Mock exams and previous year papers should be included as part of the preparation process to encourage real-time evaluation. In terms of coaching institutions, we stand out due to our great faculty, extensive study material, contemporary facilities, and personalized mentorship. Students may increase their chances of earning a coveted seat in their preferred medical school and pave the road for a successful and satisfying medical career by adopting these high-level NEET preparation strategies and selecting the proper coaching center.