Coaching For IIT JEE: the Key To Success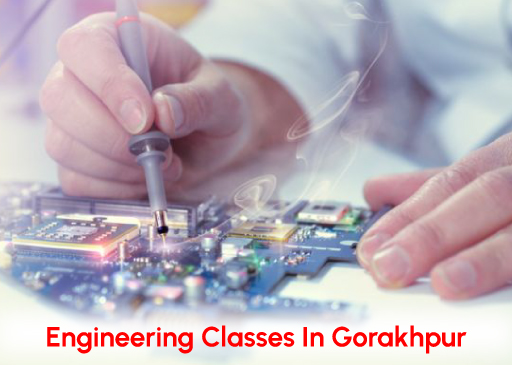 Aside from assisting students with strategic preparation, the finest JEE coaching focuses on boosting their fundamental knowledge. Furthermore, top IIT JEE tutoring puts in a lot of work to design a comprehensive curriculum that may help students pass the JEE Main in a short amount of time. This blog will look at the advantages of excellent IIT JEE tutoring and how it may help shape a student's future.
Comprehensive Syllabus Coverage:
The IIT JEE curriculum is extensive and requires in-depth comprehension and practice. Influential coaching institutions provide a well-structured program that thoroughly covers the entire syllabus. Trained staff members make sure that every subject is noticed, leaving students well-prepared for the test. Momentum Institute offers top-notch Best Engineering Coaching in Gorakhpur, featuring expert faculty, well-equipped labs, and a holistic approach to learning, making it a preferred destination for engineering aspirants. For the best coaching experience, our institute should be your top priority. We take great pride in providing top-tier education, experienced faculty, comprehensive study materials, individualized attention, and a nurturing learning environment.
Expert Advice from Skilled Faculty:
Experienced coaching college faculty members are thoroughly aware of the IIT JEE test format, question patterns, and trends. They possess the expertise to effectively clarify complex topics, offer valuable perspectives, and offer resolutions to challenging problems. Access to professional coaching helps students learn and solve problems faster.
Personalized Attention and Clarification of Doubts:
One of the most essential benefits of coaching institutions is the availability of customized attention. In a classroom context, students may quickly ask questions and clarify uncertainties, providing a thorough knowledge of subjects. Individual attention builds confidence and keeps pupils on pace with their studies. Ranked among the Top 10 IIT Coaching In Gorakhpur, Momentum Institute secures its position with its result-oriented teaching methods, experienced faculty, and nurturing learning environment, guiding students towards IIT success, seeking the ultimate coaching experience. Look no further than our institute. We are dedicated to delivering exceptional education, skilled faculty, comprehensive study materials, personalized attention, and a supportive learning atmosphere.
Material for Structured Study:
IIT JEE coaching institutions provide study materials that are specially tailored to the exam's needs. This study material is often thorough, well-organized, and a helpful revision resource. Students may concentrate on learning subjects rather than being overwhelmed by the abundance of study resources accessible.
Techniques for Time Management:
Time management is critical for IIT JEE preparation. Coaching institutions often include time management tactics, such as the Pomodoro technique, to assist students in maximizing their study times. Learning to manage time effectively is essential for answering IIT JEE questions within the time constraints of the actual test.
Mock Tests and Practise regularly:
Mock examinations are essential for measuring a student's level of preparation and identifying weak areas. Coaching institutions conduct frequent bogus studies that simulate exam situations. Analyzing exam results enables students to identify their strengths and shortcomings, allowing them to concentrate on improving their performance.
Competitive Setting:
Coaching institutions offer a competitive atmosphere that encourages students to give their all. Healthy competition develops an excellent mindset and motivates students to exceed their limitations, improving the batch's overall performance.
Development on all levels:
IIT JEE coaching institutions concentrate on students' overall growth as well as academic achievement. Students improve their communication abilities, gain confidence, and develop leadership traits via workshops, seminars, and extracurricular activities.
Collaboration and peer learning:
Students at a coaching institution are surrounded by like-minded folks who are working towards the same objective. Students may exchange ideas, share study materials, and debate problem-solving methodologies via peer learning and collaboration. This group learning dynamic improves overall comprehension and fosters friendship.
Inspiration and motivation:
Coaching institutions build a culture of motivation and inspiration. Interactions with accomplished alums, guest lectures by notable people, and success stories of previous students push students to strive for greatness.