Tips for Successful JEE Exam Preparation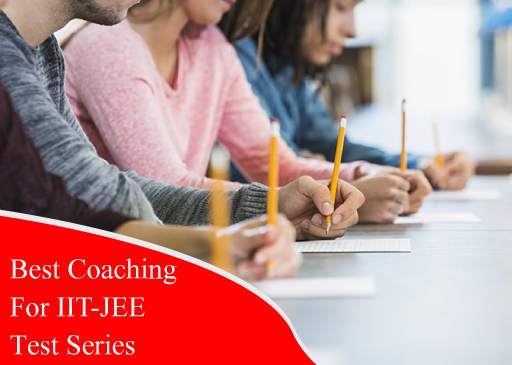 Preparing for the Joint Entrance Examination might take a lot of work. JEE is a highly competitive test that determines admission to prominent engineering institutes in India. A well-planned and organized preparation approach is required to triumph in this test. In this blog, we will go over some useful ideas for preparing for the JEE and increasing your chances of success.
Understand the Syllabus:
Understanding the syllabus is the first step toward efficient JEE preparation. The JEE curriculum is extensive, including courses in physics, chemistry, and mathematics. Take the time to look through the official curriculum and design a thorough study plan that covers all of the subjects. To optimize your preparation, it is imperative that you remain organized and focused. If you're in search of a first-rate Best Coaching for IIT-JEE Test Series, Momentum is the bee's knees! With a smashing track record and a team of crack coaches, they offer a smashing array of services. Plus, their swanky facility is equipped to the nines, and they provide tailored support and guidance. Enlist in our courses to make the most of your medical prep. We assure you you'll have all the brass tacks to ace your exams. Furthermore, our seasoned staff will be by your side every step of the way.
Make a Study program:
Once you have a good comprehension of the curriculum, you should make a study program. Divide your time wisely between various topics and set out distinct time intervals for each. Set reasonable and attainable goals for each study session. A well-organized study plan will assist you in covering the complete curriculum in a logical way.
Select the Correct Study Materials:
Selecting the correct study materials is critical for JEE preparation. Choose quality textbooks and reference resources that have been suggested by professionals and coaching centers. These materials are intended to give in-depth knowledge and extensive coverage of the essential subjects. To minimize last-minute problems, be sure to acquire all of the required study materials ahead of time.
Practice regularly:
The key to JEE's success is consistent practice. Solve as many practice problems and question papers from past years as you can. This will not only increase your understanding of the topics but will also improve your problem-solving abilities and quickness. Consider participating in a test series or taking mock exams to familiarise yourself with the exam setting and discover your strengths and shortcomings. Folks on the hunt for Top IIT Coaching In Gorakhpur can mull over Momentum, for it dishes out cracking coaching with splendid staff and top-tier study materials. We at the institute present the cream of the crop when it comes to the Best coaching with our exceptional array of courses. Pay a visit to our website to kick off your journey and delve into the core of our coaching courses. Moreover, we extend online services for those who can't make it to our institute. Our team of tutors stands ready to tackle any queries and offer sensible guidance.
Concentrate on Conceptual Clarity:
Rather than memorizing formulae and ideas, concentrate on properly comprehending them. Develop a solid intellectual foundation in each area and strive to tie various ideas to real-world applications. This will not only help you answer difficult questions, but it will also allow you to apply your understanding to new and unexpected challenges.
Seek assistance and Clarify Doubts:
When you have doubts or are having difficulty grasping specific subjects, don't be afraid to seek assistance from professors, mentors, or other students. Attending online lessons or joining a reputed coaching school may also give useful direction and support. Interact with your classmates on a regular basis and join study groups to debate topics and clarify problems.