A Comprehensive Guide to JEE Main Coaching: Your Path to Success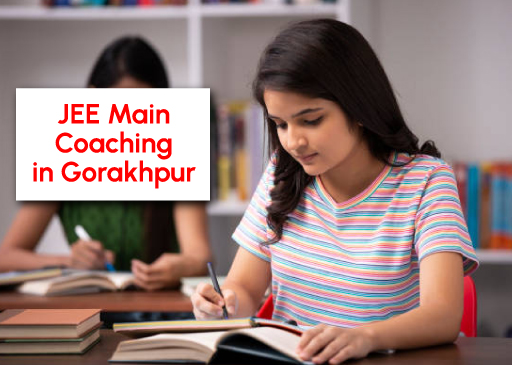 Every year, lakhs of aspiring students across India gear up to appear for one of the most competitive engineering entrance exams, the Joint Entrance Examination (JEE) Main. This exam serves as a gateway to some of the country's most prestigious engineering colleges, including the Indian Institutes of Technology (IITs). Given the level of competition and the vast syllabus, many students opt for JEE Main Coaching In Gorakhpur to enhance their preparation. In this blog, we will explore the significance of JEE Main coaching, its benefits, and how it can make a difference in a student's journey towards success.
1. Understanding the JEE Main Examination
Before delving into the world of coaching, it's essential to comprehend the JEE Main exam's structure. The JEE Main is conducted in two formats - Paper 1 for B.E./B.Tech admissions and Paper 2 for B.Arch admissions. The paper consists of multiple-choice questions (MCQs) and numerical-based questions, assessing candidates' knowledge in Physics, Chemistry, and Mathematics. A thorough understanding of concepts and problem-solving skills is vital to excel in this exam.
2. Why Opt for JEE Main Coaching?
2.1 Structured Learning Approach: JEE Main coaching institutes offer a structured curriculum that covers the entire syllabus in a systematic manner. This helps students avoid the haphazard approach to self-study and provides them with a clear roadmap for preparation.
2.2 Expert Guidance: The faculty at JEE coaching institutes comprises experienced professors and subject matter experts. Their guidance can make a significant difference in understanding complex concepts and problem-solving techniques.
2.3 Comprehensive Study Material: Coaching centers provide students with comprehensive study material that is curated by experts. These study materials are designed to simplify complex topics, making learning more accessible and efficient.
2.4 Regular Mock Tests: One of the key aspects of JEE Main preparation is taking mock tests. Coaching institutes conduct regular mock tests that simulate the actual exam environment, helping students develop time management and exam-taking skills.
2.5 Doubt Clearing Sessions: Students often encounter doubts while studying complex subjects. JEE Advanced Coaching in Gorakhpur institutes offer doubt-clearing sessions, where students can interact with teachers and clarify their doubts, strengthening their conceptual understanding.
3. Factors to Consider When Choosing a JEE Coaching Institute
Selecting the right coaching institute is crucial for effective preparation. Before making a choice, here are some things to think about:
3.1 Reputation and Track Record: Research the institute's reputation and success rate in previous years. Speak to former students if possible to understand their experiences.
3.2 Faculty: Check the qualifications and experience of the faculty members. Experienced teachers can provide valuable insights and guidance.
3.3 Batch Size: Opt for a coaching institute that maintains a reasonable batch size. A smaller batch allows for personalized attention and better interaction with teachers.
3.4 Study Material: Analyze the quality of the study material provided by the institute. Well-structured and easy-to-understand study material can significantly aid preparation.
3.5 Mock Test Series: Inquire about the frequency and quality of the mock test series offered by the institute. Regular mock tests are essential for self-assessment and improvement.
4. Online vs. Offline Coaching
With advancements in technology, online coaching for JEE Main has gained popularity. Let's compare both modes of coaching:
4.1 Offline Coaching:
- In-person interaction with teachers.
- Fixed class timings and location.
- Peer learning and healthy competition among students.
- Limited flexibility in the study schedule.
4.2 Online Coaching:
- Ability to study at a time that suits one.
- Access to recorded lectures, enabling revision as needed.
- Elimination of commuting time and costs.
- Interactive platforms for doubt solving and discussions.
5. Self-Study vs. Coaching
While self-study is an option, JEE coaching provides several advantages:
5.1 Discipline and Routine: Coaching institutes help students maintain discipline and a regular study routine, which can be challenging with self-study.
5.2 Expert Tips and Tricks: Coaching faculties often share valuable tips and tricks that can boost problem-solving speed and accuracy.
5.3 Motivation and Guidance: Coaching institutes provide a competitive environment and motivational support, crucial during the challenging preparation phase.
Conclusion
JEE Main coaching can be a game-changer for aspirants aiming to secure a seat in top engineering colleges. It offers structured learning, expert guidance, and valuable resources that enhance students' preparation and increase their chances of success. However, choosing the right coaching institute is vital, and students must also strike a balance between self-study and coaching to optimize their performance. Remember, consistent hard work, dedication, and a positive attitude will pave the way to achieve your dream score in JEE Main. Good luck!