What Is The Role Of Experienced Tutors In JEE Preparation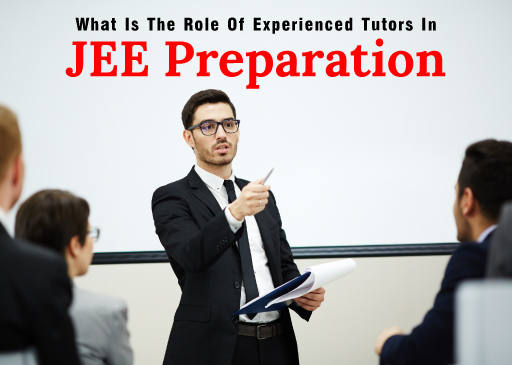 In India, the Joint Entrance Examination (JEE) is the most competitive engineering entrance examination, drawing thousands of aspiring engineers each year from all over the country. In order to prepare for this exam, many students turn to coach institutes to help them prepare. The JEE is a challenging exam that requires a comprehensive understanding of mathematical and scientific concepts, as well as a strong aptitude for problem-solving. As the Best Coaching Institute for IIT in Gorakhpur, we can offer you a comprehensive study package that includes up-to-date topics, relevant practice questions, and guidance on how to succeed in the IIT entrance exams.
There are many factors that contribute to a student's success in the JEE. However, a very substantial one is the quality of the faculty at the coaching institute. This in turn can make or break their performance. Our goal in this blog is to explore the importance of experienced faculty in exam preparations and why this is such a significant factor.
Exceptional Guidance:
Experienced faculty can offer guidance and advice based on their own past experiences and knowledge of the exam. This can provide insight and strategies that may not be available from other sources. Additionally, experienced faculty can provide motivation and support to students to help them stay on track with their studies and reach their goals. As one of the Top IIT Coaching in Gorakhpur, we are able to provide you with comprehensive course material as well as experienced mentors to ensure you have a very rewarding learning experience.
Understanding the complex nature of tests:
The exam also requires a strong aptitude for problem-solving, as students must demonstrate their ability to apply these concepts to real-world situations. To help students prepare for this exam, it is essential that the faculty have a deep understanding of these concepts. In addition, they must have the ability to communicate this knowledge to students in a clear and concise manner. This is where experienced faculty comes into play, as they have a wealth of knowledge and experience that they can draw upon to help students prepare for the JEE.
Our team of experienced mentors has been trained to help you comprehend difficult concepts and prepare for the entrance exams. They will provide you with personalized attention and guidance so that you can be well-prepared and have a successful outcome. The JEE is a challenging exam that covers a wide range of mathematical and scientific concepts.
Student motivation is driven by the right guide:
As we mentioned earlier, the JEE is a challenging exam that requires a significant amount of diligent work and dedication from students. To help students stay motivated and focused on their goals, it is paramount that the faculty at institutes are able to provide encouragement and support.
Experienced faculty can use their years of experience and expertise to provide students with the motivation and support they need to succeed on the test. Whether it is through positive reinforcement or simply by sharing their own experiences and insights, experienced faculty can help to keep students motivated and on track toward success.