Coaching for Olympiads - The Secret to Success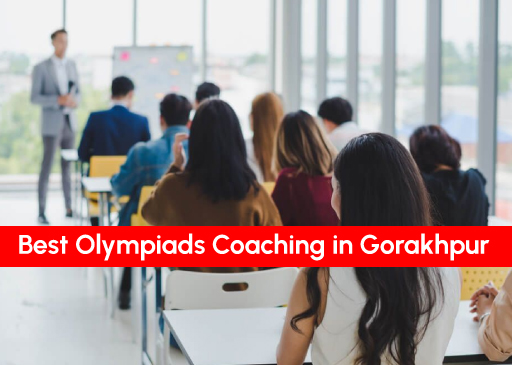 In the fast-paced world of education, where competition is fierce and academic excellence is a must, every parent dreams of their child achieving great heights in the fields of math and science. In Gorakhpur, the key to turning this dream into reality lies in enrolling your child in the best Olympiad coaching class institute. At Momentum, we're here to tell you why Olympiad coaching is the pathway to success and how we stand as the torchbearers for the Best Olympiads Coaching in Gorakhpur.
The Importance of Olympiads in Education
Olympiads are prestigious competitions that test students' knowledge in various subjects, with a special focus on math and science. These competitions are not just about winning medals; they are about nurturing young minds, encouraging analytical thinking, and fostering a deep love for learning.
Participating in Olympiads provides several benefits:
Enhanced Problem-Solving Skills: Olympiad questions are designed to test students and encourage them to think critically. Solving these complex problems enhances their problem-solving skills, a crucial skill for success in any field.
Exposure to Advanced Concepts: Olympiads often cover topics beyond the school curriculum. This exposure allows students to explore advanced concepts, making them better equipped for higher education.
Competitive Edge: Excelling in Olympiads can set students apart in college admissions and scholarship opportunities. It showcases a dedication to academics and the ability to excel in a competitive environment.
Global Recognition: Olympiads are recognized worldwide, and top-performing students gain international recognition and opportunities.
Now that we've established the importance of the Olympiad, it's time to introduce you to Our institute, the premier Olympiad coaching institute in Gorakhpur.
Expert Faculty: Our experienced and highly qualified teachers understand the unique challenges of Olympiad preparation. They guide students through advanced concepts, provide personalized attention, and mentor them to excel.
Comprehensive Study Material: We provide comprehensive study materials that cover the entire syllabus, ensuring students have the resources they need to succeed. Our materials are designed to simplify complex concepts, making learning enjoyable and effective.
Regular Mock Tests: In order to prepare students for the competitive nature of Olympiads, we conduct regular mock tests. These tests simulate the actual Olympiad experience, helping students build confidence and improve their performance.
Individualized Attention: We understand that every student is unique. At Our institute, we offer individualized attention, allowing us to identify and address each student's strengths and weaknesses, ensuring their overall growth.
Proven Track Record: Our success stories speak volumes about the quality of coaching we provide. Many of our students have not only excelled in Olympiads but have also gone on to secure admissions to prestigious institutions.
Community of Achievers: This camaraderie fosters healthy competition and a conducive learning environment.
Preparing for a Bright Future
As parents, we all want the best for our children. Enrolling your child in the Best IIT Coaching in Gorakhpur, Momentum is an investment in their future. It's a decision that sets them on a path to success in math and science and opens doors to endless opportunities.
Our approach is not just about achieving high scores; it's about instilling a love for learning, nurturing critical thinking, and preparing students to excel in any field they choose.
So, if you're looking for the key to getting ahead in math and science, look no further than Our institute - the best Olympiad coaching. Join us today, and together, we'll unlock a future filled with success and boundless potential for your child. Remember, success starts with the right guidance, and at Our institute, we're committed to providing just that.