The Best Coaching Institute For NEET Success in Gorakhpur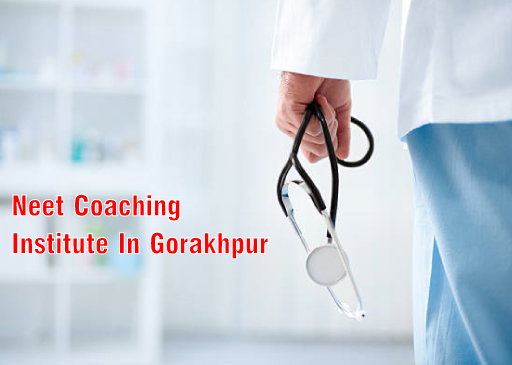 Preparing for the National Eligibility Cumulative Entrance Test requires a thorough and planned strategy. While self-study is important, enrolling in a respected coaching facility may offer you the essential direction and assistance to achieve this highly competitive test. We will look at the main elements to consider while choosing the finest coaching institution in Gorakhpur to maximize your NEET performance.
Faculty Expertise:
The faculty members of any coaching institution are its foundation. Look for institutions with a staff of seasoned and qualified instructors who are experts in their fields. The faculty's ability to clarify complicated ideas, give clarity, and provide unique insights will considerably improve your comprehension and mastery of NEET syllabus subjects. If your pursuit involves locating the unparalleled NEET Coaching Institute in Gorakhpur, find solace in Momentum Institute. We foster a vibrant community of like-minded individuals, creating a network of peers who will inspire and motivate you throughout your NEET journey. Collaborative learning and healthy competition flourish within our Institute, allowing you to thrive in an environment that encourages growth and camaraderie.
Track Record of Results:
A coaching institute's track record is a key predictor of its efficacy. Look for colleges that have regularly generated NEET toppers and students with remarkable performance. This reflects the Institute's dedication to excellent education and its capacity to prepare students for the NEET examination's demands. Seek out testimonials or chat with current and former students to learn about their experiences and success rates.
Thorough Study Material:
The study material offered by the coaching institute should be thorough, up-to-date, and compatible with the NEET curriculum. Examine the quality of the study resources, including textbooks, practice papers, and reference materials. A well-structured study material with many practice questions and answers will substantially improve your preparation and strengthen your comprehension of the topics.
Individual Attention and Doubt Clearing Sessions:
Individual attention and doubt-clearing sessions are vital for addressing students' particular needs and resolving doubts. A coaching institution with small batch sizes and frequent question-and-answer sessions guarantees that your concerns are handled efficiently. Personalized attention allows for concentrated study and assists you in overcoming any obstacles or misunderstandings that may arise throughout your NEET preparation journey. If you aspire to find the paramount Best Olympiads Coaching in Gorakhpur, reflect upon Momentum Institute. Don't let your dreams be limited by anything. Choose our Institute, the epitome of excellence in NEET coaching. Unlock your true potential, redefine success, and pave the way for a bright future. Join us today, and let us embark on this incredible journey together. We provide our students with the best faculty, comprehensive course material, and advanced technological tools to maximize their learning experience. Our team consists of Skilled professionals of a high caliber who are dedicated to ensuring that you achieve your educational goals. With their vast experience and unwavering commitment, they stand ready to provide you with the assistance you need. Don't hesitate any longer; join us today and succeed!
Mock exams and Assessments:
Mock exams are very useful in imitating the actual NEET examination setting and assessing your preparation. The coaching institution should have a solid system of frequent mock examinations that enable you to track your progress, discover areas for growth, and acquire good time management skills. Detailed analysis of mock exam results and personalized comments will help you refine your study strategy and improve your performance.
Technology Resources:
In today's digital world, technology resources may substantially improve the learning experience. Look for coaching institutions that make good use of technology, such as online learning platforms, interactive video lectures, and online exam series. These tools augment classroom instruction, provide study flexibility, and give access to a wide store of educational knowledge.
Former Student Reviews and Feedback:
Gaining insights from former students' experiences may provide important perspectives on the coaching institute's strengths and faults. Read online reviews, get input from alumni, or connect with students who have previously attended the coaching institution. Their personal experiences may give vital information about the Institute's teaching technique, infrastructure, support system, and overall learning experience.