Top 4 Tips To Ace Your Biology Subject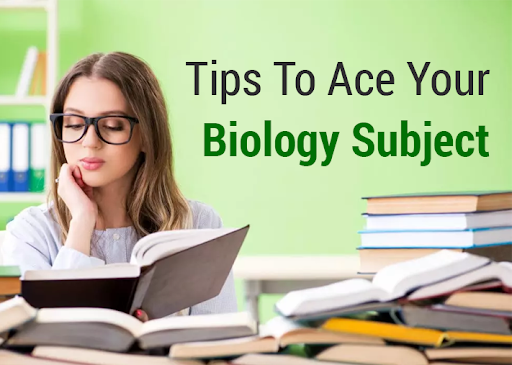 Suppose you are studying for NEET and you find it a little difficult to retain things. To keep things in mind for a long duration, you can follow some methods that we will discuss here. Consistent efforts and focused reading are the most significant ways for long-term retention in Biology. This subject is separated into two sections in the NEET syllabus.
Zoology: This section revolves around Human and Animal studies.
Botany: Everything in this subject is about plants
Since the NEET exam includes questions from NCERT books, it is the best way to read these books thoroughly. Whenever you find it difficult to grasp something or consumes time, or makes you feel uncomfortable, you can ask the teachers. However, for a better understanding and NEET-centric approach, you can join an institute such as Momentum. Here, you can enroll in Best Coaching For Medical Test Series. These test series will give you an idea about the actual test and undoubtedly help you get good grades.
You can also follow some techniques to improve faster:
1 Make Your Own Notes:
Our teachers undoubtedly make the curriculum exciting and easy to understand, but you must keep a notebook where you can record all of the essential illustrations and flow diagrams. This might seem daunting to you, but toppers follow this technique to maintain interest in particular subjects.
2 Review Daily:
Establish a routine of reviewing this diary on a regular basis. For example, you only retain a thing for just four days if you read it once. Moreover, if you continuously go through stuff, it will be printed in your mind, and you can easily recall topics and concepts. You must note those examples and diagrams which seem hard to you. Furthermore, a well-designed test series will make your work easy. It can help you attain better during the class discussion when you make a mistake on the test. Our institute provides the Top Medical Coaching in Gorakhpur with appropriate guidance and innovative study materials.
3 Stay On The Track:
We have talked in other blogs as well that you must not miss the mock test classes. Participate in the NEET test series with full interest in order to achieve your goal. By doing so, you'll be able to determine your current level of preparedness and enhance your self-confidence. It will familiarize you with the NEET test. Moreover, the mistakes you make will make your foundation even more concrete.
4 Strengthen Your Weaker Areas:
Strengthening your weak areas will improve your grades significantly. Always mark your wrong questions and then go through them again, as well as ask the mentors to assist you with these topics. Develop the routine to go through your notes while you answer questions. Strengthen your weak areas and boost your strong parts. Take a little rest in between study sessions when studying at home. Eat healthy foods and stay active. It will relieve your tension and help you focus well.