How To Prepare For NEET 2023 in Less Than 6 Months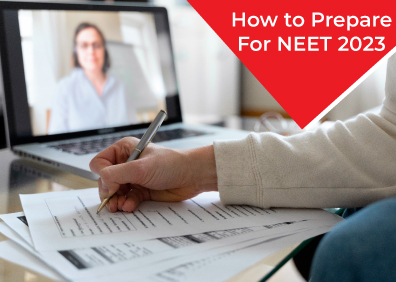 One of the toughest entrance exams in India, The National Eligibility Cum Entrance Test (NEET) will be conducted in May 2023. One needs to be prepared to face this exam in six months' time. Also, the new NEET will be conducted in multiple languages now and the exam pattern has been changed drastically. So, if you are planning to take admission through NEET 2023 then read this blog carefully because the last bit of tips is a treasure box full of useful preparation tips that could help you reduce your stress levels. You can consider investing in the Best Medical Coaching in Gorakhpur, and it is vital to stay focused and diligent.
Daily revisions and understanding sessions are essential:
There are no alternatives or substitutes for practicing and revising. Smart functioning is required. To get the desired outcomes, it is essential to practice routinely and consistently revisiting all relevant subjects, especially those with the highest weightage. It is also important to note that NEET contains negative grading, therefore there should be no room for mistakes, which is why practice is essential. Every day, try to answer at least 2 mock question papers.
Momentum is one of the best Neet Coaching Institute in Gorakhpur when you are preparing for the medical entrance exam!
Understand Your Study Materials:
It goes without saying that NCERT is the new gold standard for exam preparations. This Curriculum for Classes 11 and 12 should be fully understood. These are perhaps the most suitable sources. Learners who have previously taken NEET, aces, gurus, and other higher education institutions all agree that it is essential to consult these books. Once this is completed, you may proceed to alternatives of NCERT texts and other similar materials. Seek tutors' assistance from the institute and the professionals will help you to choose the most dependable books to read for NEET. There are also study materials provided on our website.
Conduct mock exams:
While preparing for the test, a number of mock examinations can help you to assess one's performance. It is a useful tool for determining one's strengths and limitations. Mock tests give detailed responses, allowing one to examine faults and adapt them in the next practice session.
Solve past years' exam papers:
One must solve a significant number of practice question papers. If the goal is to achieve top ranks in NEET exams, it is critical to complete as many exams as possible. Solving problems not only helps to come up with innovative techniques to crack issues while also generating insights, but it also helps to assess effectiveness and increase levels of precision and speed. When it involves competitive tests, these are among the two most crucial indicators to consider. Once you've completed enough papers, create your personal questions and responses.
Become familiar with the NEET syllabus:
Before you begin planning, make sure you have grasped the NEET curriculum. Their chapters are essential for having a thorough comprehension of all topics. Its curriculum includes roughly 97 chapters that students must master.