How Do I Maintain Focus While Studying For NEET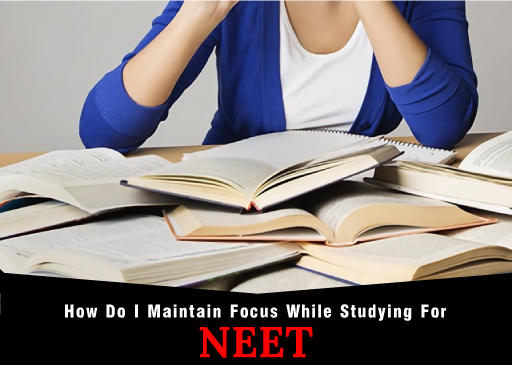 If you are looking for an institute that offers Top Neet Coaching in Gorakhpur, you can make a list and then choose the best. But we have saved you time because Momentum is among the best options for NEET coaching. In this post, you will learn about how you can stay focused while preparing for the medical entrance exam.
Smartphones or celebrations might easily divert your attention away from your studies. There are several factors that might interrupt you as well as make it challenging for you to focus on your studies. It is your responsibility to find a way through and include some extremely powerful techniques into your daily routine in order to boost your attention. This blog discusses some of the most significant and helpful study strategies. Examine them as described below.
Choose the Appropriate Location For Studying:
A Neet Coaching Institute in Gorakhpur with appropriate infrastructure can help you attain better and keep your mind stable. You will learn more and will not be distracted by the things or people around you. Determine the optimum location for you to concentrate properly. Understanding where you can focus best is essential for getting the most value from your time. If you have to be alone at a table in a quiet area, keep in mind you have a designated study location and inform your parents or housemates that you are not going to be disturbed. Others may prefer a coffee shop but take into account that public locations may rapidly become busy and loud.
Establish a study schedule:
Rather than rushing to complete tasks, including time for study within your weekly plan. In the long term, you'll become accustomed to working at a specific time each and every day, avoiding the needless stress that comes with cramming sessions including all.
Make a to-do checklist:
It's natural to get stressed when you consider all that has to be done. Breaking up your studies into manageable pieces can help you manage your time more effectively and will give you a feeling of success. This procedure also clarifies your objectives, making it more difficult to become lost in your task.
Select nutritious snacks:
Never let food overwhelm you. Choose energy-boosting foods over sedatives. Again, arranging your study time might help a lot. For reference, if you're heading directly from home to class or the library, bring a healthful snack to keep you going instead of relying on the soda machine or processed food.
Keep distractions to a minimum:
Attempting to study while watching TV and having several windows open on your internet browser can make it tough to concentrate. Remove any potential distractions from your workstation, including your mobile.
Reduce Caffeine Intake:
Those cups after cups of coffee may help you stay alert in the short term, but they will not benefit us in the long term. True! You read it correctly. If you need to maintain your focus and study for lengthy periods of time, only H2O can assist. Water acts as a stimulant in the transmission of nutrients to the brain, which considerably benefits the improvement of focus. Also, keep hydrated at all times.