Why Do Aspirants Fail And How Can We Overcome Failure In JEE Exams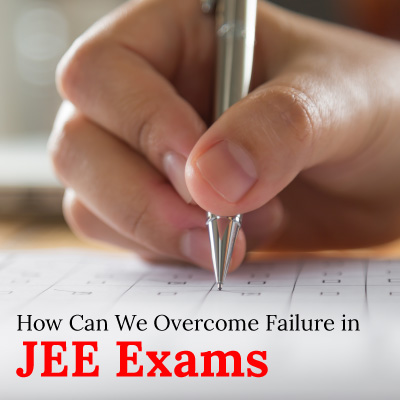 The JEE test is a benchmark test for students from all over India. A student taking the JEE can be accepted into an Indian Institute of Technology (IIT) if they have passed the entrance test. It is estimated that approximately 1.5 million students take the JEE test each year, but only a tiny percentage of them get admitted to an IIT after taking the test. Most successful students prefer to go for the most effective JEE Main Coaching in Gorakhpur.
It is widely acknowledged that the JEE is one of the most difficult entrance exams in the nation and in the world. NTA administers JEE Main, while one of the IITs within the Joint Admissions Board supervises the administration of JEE Advanced.
In this post, we will discuss the success rate in the IIT JEE, the reasons why students fail to pass the test, and the techniques that students who pass the IIT JEE use to get into IITs after passing the test. You will learn about the mistakes to understand and overcome while preparing for JEE.
It is estimated that out of 100 students who take the JEE Advanced exam, approximately 25-30 will pass the test. To be precise in data, 1,55,538 students took the JEE Advanced test this year, and 40,712 of them passed the test. So it is better to start looking for an institute with the best JEE Advanced Coaching in Gorakhpur.
Since seats at elite institutions are limited, just sitting in the JEE Advanced test does not guarantee admission to IITs. Follow Successful students' advice while preparing:
Be attentive and maintain your composure:
In order to prepare for the JEE, one must remain calm and concentrated. A lot of people find this challenging, particularly if they feel like they aren't making any progress or if they can't figure out a topic. Please keep in mind that each person learns differently and that taking your time is not a problem. In case of need, take a break and get back to the topic later. An important aspect of success is keeping a positive attitude.
Managing your time and practice it:
The NEET test has 180 questions, each with one minute to answer, and is completed in three hours. Your test might be challenging; you'll need to develop excellent time management skills to complete it on time. You can study previous year's question papers and mock test series. Taking on these challenges on a daily basis would not only improve your problem-solving speed but will also help you develop strategic thinking skills. Using the NTA paper pattern, the mock test series provide you with an idea of the actual test and prepare you for it.
Keeping Cramming to a Minimum:
It is not advisable to attempt to learn everything at the same time. It is one of the worst things you can do when you are studying for the JEE test to try to cram everything into one study session. As a result, you will not only have information overload but will also have a higher level of stress which will make it harder to focus on the subject at hand. Divide your studies into smaller parts and spread them out over a period of time instead. In this way, you will be able to improve your memory and make the procedure less intimidating by retaining the knowledge.