What are The Best Books to Prepare For the JEE Main & Advanced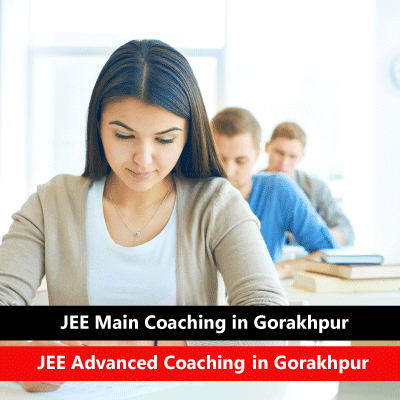 There are hundreds of books on the market that can be used to study for the test, but most of them contain much more words in them than one would ever need in the course of taking the test. It is sometimes problematic to have too much potential when there are so many choices available. A good test preparation book is usually a vital factor here. In this dilemma, an eager learner must choose between them all and decide which book to take up. But how do they sift through all the options and select the best book that meets their needs? The majority of readers are influenced too much by bestseller lists to select a book rather than choosing books that will promote higher levels of learning. In order to minimize your reading alternatives, you can assess its excellent material, which increases your chances of gaining in-depth knowledge of concepts while tackling clever challenges in diverse fields. To get the best JEE Advanced Coaching in Gorakhpur, you need to step in at Momentum for preparation and guidance.
It is widely believed that the JEE syllabus is mostly based on the NCERT pattern, although there have been a few tough questions that have been posed since the JEE exams started, and all have been unique. It is necessary for kids to think outside the box when reading some books so that they can apply it to a particular subject in a practical manner.
In order to assist you in finding books that fit your needs, the following are some suggestions from Momentum, an institute for the best JEE Main Coaching in Gorakhpur: Physics books for the JEE entrance exam
In terms of studying for competitive examinations, Physics Concepts HC Verma's Physics Vol 1 and Vol 2 are undoubtedly among the best books available.
This book cover topics from the physics curriculum for class 11, whereas volume 2 covers matters related to physics for Year 12. There are a number of solved and unresolved questions included in these books, as well as covering all the subjects incorporated in the JEE curriculum.
For Theory & Concepts
There is no doubt that The Fundamentals Of Physics by Resnick, Halliday, and Walker is one of the best for strengthening theories and ideas. Physics fundamentals are explained in each chapter of the book. Several mathematical derivations of equations are provided in order to provide support, as well as descriptions of laboratory investigations, historical contexts, and so on, after which solved questions are provided to conclude the book.
DC Pandey's IIT-JEE Physics is one of the most preferred books by all children. There are sections devoted to theoretical and numerical topics, as well as solved examples and practice problems.
General Physics Problems IE Irodov
The General Physics Problems by IE Irodov is an excellent book if you need help answering and understanding Physics numerals.
For Chemistry
GRB Physical Chemistry by Dr. A S Singh and Dr. O P Tandon
This book is the best available for understanding physical and inorganic chemistry. Throughout the chapters, the topics are explained in simple terms and are detailed. It provides an in-depth understanding of the basics of chemical reactions, followed by a wide range of practice problems, both solved and unsolved.
IIT JEE Mathematics
Higher Algebra By Hall and Knight:
In addition to being intriguing, the book is also challenging. There are several solved and unsolved problems in Hall & Knight Algebra that will provide excellent practice for learning Algebra and Probability, particularly for students preparing for competitive examinations such as JEE MAIN. This work explains every idea in a clear and concise manner.
Some other books are:
G N Berman's Mathematical Analysis Problems
SL Loney's Coordinate Geometry & Plane Trigonometry
Amit.Integral M.Agarwal's & Differential Calculus
Problems in Calculus Of One Variable by author I.A. Maron