Tips For Preparing For NEET in a Practical Way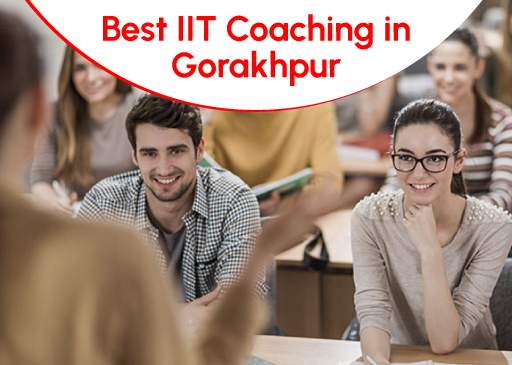 NEET preparation is a broad phrase that encompasses a wide range of subjects that an applicant may be searching for. This page seeks to answer all of the applicants' questions about NEET preparation. Starting with making notes and on to the previous month's preparation strategy. Candidates who wish to take the NEET next year should begin their preparation immediately. This blog will go over helpful study suggestions that will substantially improve your NEET preparation journey and ensure you perform at your best on test day.
Set specific objectives:
Before entering into the vast NEET curriculum, it is critical to set clear and attainable objectives. Define your desired score and the medical schools you want to attend. Setting clear goals can assist you in remaining concentrated and driven, as well as enabling you to track your progress effectively. Momentum Institute is the best provider of Best IIT Coaching in Gorakhpur due to its experienced faculty, comprehensive study materials, and personalized attention to each student, ensuring adequate preparation and higher success rates in IIT-JEE exams. If you are looking for the finest coaching experience, our institute is the place to consider. We are proud to provide excellent education, experienced faculty, comprehensive study materials, personalized attention, and a supportive learning atmosphere. With a history of successful students, we are dedicated to helping you reach your academic aspirations. Come and embark on an outstanding learning journey with us!
Make a Workable Study Schedule:
Create a study program that includes all of the NEET courses and themes. To minimize burnout, set down dedicated time intervals for each topic and have frequent breaks. A well-balanced study schedule will boost productivity and reduce last-minute cramming.
Learn the Fundamentals:
NEET questions are often based on basic ideas. Spend enough time learning the fundamentals of each topic. Strong foundations will allow you to handle complex challenges easily.
For Medical Coaching In Gorakhpur, Momentum Institute stands out as the top choice for medical coaching. Our program has a proven success rate in producing qualified candidates for medical entrance exams. Our teaching methods are advanced, and we offer regular practice tests to ensure that students are thoroughly prepared for their exams. When it comes to seeking the best coaching experience, our institute should be your top choice. We take immense pride in offering top-notch education, seasoned faculty, comprehensive study materials, individualized attention, and a nurturing learning environment. Our track record of successful students speaks to our commitment to helping you achieve your academic goals.
Use High-Quality Study Materials:
Select your study materials carefully. Invest in high-quality NEET prep books, study aids, and reference resources. Mock examinations, online tools, and previous years' question papers may all be valuable additions to your study armory.
Concentrate on NCERT Textbooks:
For NEET preparation, texts from the National Council of Educational Research and Training (NCERT) are highly recommended. They explore issues in detail and are an invaluable resource for gaining a thorough comprehension of ideas.
Make Visual Aids:
Visual tools such as flowcharts, diagrams, and mind maps may help you grasp and remember complicated ideas. Make colorful graphic representations of essential topics and relationships across various disciplines.
Regular practice:
Consistent practice is essential for success in NEET. Solve a variety of practice problems to hone your problem-solving abilities. In your practice sessions, strive for both quantity and quality.
Participate in a Study Group:
Studying in a group has many advantages, including the ability to debate doubts, share study tools, and remain motivated via healthy competition. Select your study companions carefully to guarantee practical sessions. Engineering Coaching In Gorakhpur becomes exceptional with Momentum Institute. Its well-structured curriculum, hands-on workshops, and regular doubt-solving sessions create a conducive learning environment that equips students to excel in various engineering entrance exams. For the ultimate coaching experience, look no further than our institute. We are delighted to provide exceptional education, skilled faculty, comprehensive study materials, personalized attention, and a supportive learning environment.