The Value of Regular Practice and Mock Exams Using MCQ Solving Techniques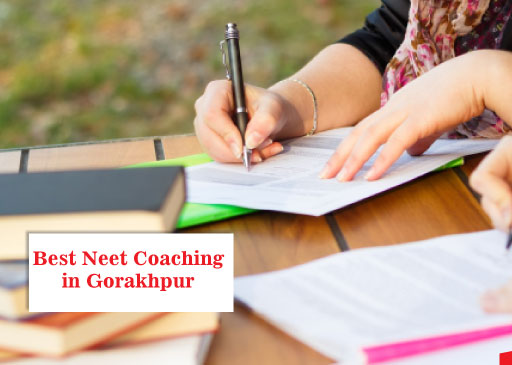 Multiple-choice questions are popular for competitive tests, academic assessments, and professional evaluations. To succeed in these tests, you must master efficient MCQ-answering approaches. Regular practice and mock exams are essential for refining these abilities. Let us explore their significance further.
Exam Format Familiarity:
Regularly practicing MCQs helps you get acquainted with the exam's structure and format. It enables you to comprehend how questions are phrased, the solutions available, and the time limitations involved. This familiarity helps to lessen anxiety and improve confidence throughout the test. Momentum is one of the most reliable institutes to have the Best Neet Coaching In Gorakhpur. We provide a comprehensive curriculum and an experienced faculty that help our students excel in their NEET exams. Our teaching methodology and personalized attention help students understand complex concepts easily. We also provide online mock tests to help students assess their performance.
Time Management:
Managing time effectively is one of the most difficult aspects of MCQ-based tests. Mock exams allow you to practice time management skills by imposing severe time constraints on each component. Regular practice will teach you how to manage your time efficiently and avoid devoting too much time to a single question.
Identifying shortcomings and Strengths:
Regular practice and mock examinations assist you in identifying your strengths and shortcomings in various academic areas. You may concentrate on strengthening weak areas and reinforcing your strengths by analyzing your performance. This focused approach improves your overall comprehension and information retention.
Improving Speed and Accuracy:
MCQs often need swift decision-making and precise responses in a restricted time span. Regular practice allows you to improve your speed and accuracy while answering MCQs. As you practice, you will get more acquainted with frequent question patterns, learn to swiftly remove wrong answers, and create successful guessing tactics. Students may use the complete study material to improve their learning, reinforce topics, and practice efficiently. Momentum is a top choice for the Best Coaching For NEET Test Series due to the quality of our course content, the experienced faculty, and the availability of online resources.
Increasing Exam Stamina:
Long examinations may be both psychologically and physically exhausting. Regular practice with mock examinations increases your endurance for maintaining attention and concentration during the exam. Mock tests prepare you for the mental hurdles involved with long examinations by mimicking exam settings.
Reducing Exam Anxiety:
Many test-takers suffer from exam anxiety. Regular practice and exposure to mock examinations may help decrease anxiety by instilling familiarity and confidence. You may approach the real test with a calmer and more collected mentality as you get more familiar with the exam atmosphere and the kinds of questions presented.
Gaining Insights into Exam Trends:
Mock tests often mirror current exam trends and patterns. You can remain up to date on the newest exam trends, grasp the distribution of subjects, and spot recurring question patterns by routinely practicing these examinations. This information offers you an advantage during test preparation.
All in all, frequent practice and mock examinations are critical for establishing good MCQ solution strategies. You develop familiarity with the test structure, improve time management, discover strengths and weaknesses, increase speed and accuracy, build exam endurance, decrease anxiety, and receive insights into exam patterns via frequent practice. So, make it a habit to include frequent practice and mock examinations in your study regimen, and watch your MCQ-solving abilities skyrocket.