How do I Pick The Best Neet Coaching Center in 2023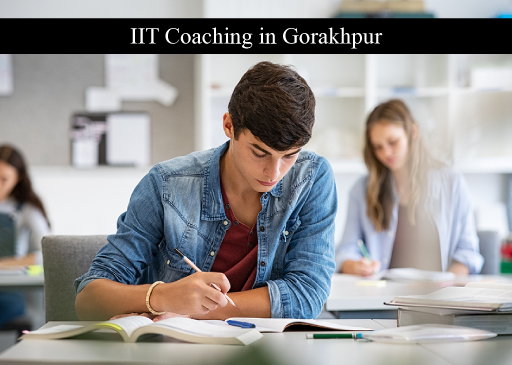 Laying a solid foundation via NEET (National Eligibility cum Entrance Test) preparation is critical for those wishing to pursue a profession in medicine. A well-structured coaching program can give the required direction, resources, and assistance to succeed in this tough test. However, selecting the best coaching center for NEET Foundation might be a difficult undertaking.
Faculty Expertise and Experience:
When making your decision, examine the knowledge and experience of the coaching center's professors. Look for academies that have a staff of highly skilled and experienced faculty members that specialize in NEET Foundation preparation. Inquire about the faculty's educational background, teaching experience, and achievement in medical admission exams. Experienced professors can educate students with the information, test tactics, and problem-solving skills they need to thrive on the NEET. Momentum offers IIT Coaching in Gorakhpur because we not only give extensive materials but also explain them in a well-researched way, ensuring that students acquire a great interest in the topics addressed in class. Furthermore, the exam series we provide excels at both boosting scores and developing abilities.
Comprehensive Study Materials:
A coaching center for NEET Foundation should provide comprehensive study resources that cover the full curriculum. Examine the coaching center's study materials for quality and relevancy. Ensure that they are up-to-date, well-structured, and consistent with the NEET examination format. Look for colleges that provide study tools that go beyond textbook content, such as practice problems, mock examinations, and previous year's question papers. Our comprehensive study resources aid in full comprehension and excellent preparation.
Teaching Methodology:
Consider the coaching center's teaching technique and pedagogy. Look for institutes that use interactive teaching techniques such as classroom discussions, visual aids, and technology-integrated learning. Inquire about their approach to conceptual clarity, problem-solving approaches, and exam-oriented preparation. A coaching center that focuses on a balanced combination of theory, application, and frequent practice sessions may build a better knowledge of topics and improve problem-solving skills. NEET is a challenging test. However, our Best Coaching For NEET Test Series has assisted several students in reaching their ultimate goal, the medical institutions. We continually put forth effort by holding expert conversations with our amazing team in order to provide the greatest answers to students' difficulties. Following these meetings, we guarantee that students get high-quality study materials and the best study strategy to help them succeed.
Attention and Guidance:
Individual attention and assistance are critical for students at the NEET Foundation level. Search for coaching institutes that prioritize personalized attention and have small batch numbers. This guarantees that students get tailored guidance, may successfully explain issues, and receive personalized feedback on their performance. Inquire about the coaching center's strategy for addressing individual strengths and shortcomings, as well as their supply of frequent progress reports to monitor students' progression.
Reputation and Track Record:
A coaching center's reputation and track record say eloquently about its efficacy. Examine the coaching center's reputation in the educational world, taking into account indicators such as its NEET success rate and the number of pupils who have achieved high rankings. Look for internet evaluations, testimonials, and word-of-mouth recommendations from prior students and their parents. A coaching center with a good reputation and a track record of generating successful medical professionals may build confidence and faith in its program.
Facilities & Infrastructure:
The coaching center's amenities and infrastructure play a crucial part in generating a favorable learning environment. Consider classroom size, seating configurations, the availability of audio-visual aids, library facilities, and study places. A coaching center with well-equipped equipment and a friendly learning atmosphere may improve attention and focus.
All in all, aspiring medical professionals may make a suitable selection by taking into account elements such as faculty competence, extensive study materials, instructional technique, personalized attention, reputation, and facilities. Remember that the correct coaching center can give direction, assistance, and resources.