What Are The Best Ways To Pass The Engineering Entrance Exam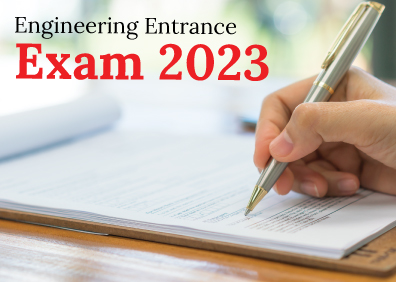 When you are focused and can get it done, you will be able to achieve much more than those who don't concentrate on their goals. Study hard and set daily achievable goals so that you can achieve them in time, instead of having a goal that you may not be able to finish and be demotivated. You can consider our Best Coaching for IIT-JEE Test Series while preparing for the Exam.
Stick to your daily little goals:
Your goal can be to finish a concept in a certain time or more. Whatever it is, you must do it every day. Also, make sure that your work does not become too easy or too complicated so that you can stay on track without worrying.
Learn Skills to attempt different Questions:
Mastering a skill takes time, so don't be discouraged if you don't see immediate results. Your first step is to set up a schedule and maintain it as consistently as possible. Every day, repeatedly complete your lessons on your chosen topic until you feel comfortable with it and ready to move on to the next step. We offer the Top JEE Coaching in Gorakhpur that will help you achieve better marks and skills to improve your performance.
You will likely get bored easily. Try to always look at your goals with a long-term perspective so that you do not give up on completing them. This will motivate you.
Make Environment that Stimulates Study:
If you are getting distracted easily, you can use this method. Keep your laptop, charger, and other things at your desk, and keep your notes at your eyes when you sit on the desk. You may also keep your periodic table there beside your laptop.
Avoid distractions when you sit at the study table because right now is the time to crack the Engineering entrance exam. And now all your attention is on the exam table with your note, pencil, and pen in front of you. You have to ensure you have all that is necessary to prepare well for the entrance test and know what would be the answer to any question that is asked.
Minimize Screen time:
We recommend that you should not use a phone or a mobile device during the study. Do not take the entertainment devices out of your backpack always. It is better to keep your bag open (to check where you have put things) than to have the laptop on your desk or just place it somewhere in between. Reduce using WhatsApp or turn off notifications or even put your phone on DND so that you stay focused.
You can cover up the scratchpad on your desk. If you are worried about it not getting dirty, a lot of anti-static plastic stickers are used for this purpose.
Avoid distractions when you sit at the study table:
Make your study environment conducive to studying by keeping the lighting of the room set and your environment clean. Make your work environment extremely comfortable and productive. Have good lighting in the room, sit on comfy chairs, and make sure that your workspace is clutter-free.
Bright light is essential for studying. It activates your brain and improves your focus during the exam. You can also use dim or soft background lighting to make your environment productive while studying.