How to Pass JEE Main in First Attempt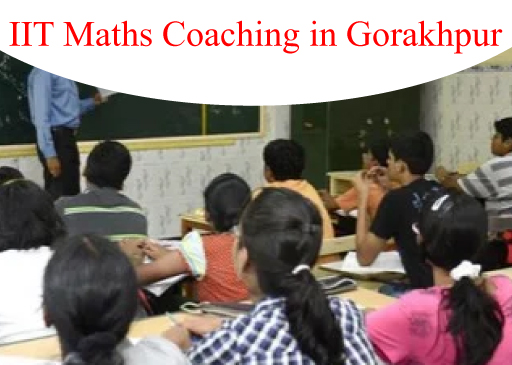 For many prospective engineering students, passing the Joint Entrance Examination Main on the first try is a typical objective. The JEE Main is a highly competitive test that serves as a doorway to some of India's best engineering schools. To be successful, you must have a well-planned approach that includes all areas of the test. In this blog, we will go through the best tactics for passing the JEE Main on your first try.
Understand the test Pattern:
Understanding the test pattern is the first step towards passing the JEE Main. Familiarise yourself with the exam's format, amount of questions, marking system, and time limit. This will assist you in developing a study plan that is in line with the exam standards and allows for effective time management during the exam. If you fancy the elite IIT Maths Coaching In Gorakhpur, look no further than Momentum! They have a smashing history of success, boasting a team of experienced coaches and a comprehensive range of services. Their top-notch facility is equipped to the hilt, and they provide personalized support and guidance to their clients. Sign up for our courses to extract the utmost from your medical preparation. We guarantee that you'll have all the necessary resources to clinch success in your exams. Additionally, our seasoned staff will be at your beck and call throughout the process.
Master the Fundamentals:
A solid grasp of physics, chemistry, and math is crucial for JEE Main's success. Spend enough time learning the core ideas and principles of each topic. Rather than rote memorizing, concentrate on grasping the underlying ideas and concepts. A thorough understanding of the fundamentals will enable you to handle difficult challenges with ease.
Make a Study strategy:
Effective JEE Main preparation requires a well-structured study strategy. Divide your study time properly across several disciplines and themes. Give additional time to tough topics or regions where you need clarification. Make a daily or weekly study program and follow it faithfully. Setting short, attainable objectives can assist you in staying motivated and tracking your progress. Individuals in pursuit of the bee's knees NEET coaching ought to give Momentum a try, for it's got the best coaching with smashing staff and top-drawer study materials. We at the institute provide the best IIT Chemistry Coaching In Gorakhpur with our courses. Pop by our website to get the ball rolling and get the lowdown on our coaching courses. On top of that, we cater to online services for those unable to make it to our institute. Our ace tutors are on hand to sort out any questions and dish out soothing guidance.
Examine previous years' question papers:
To maximize your preparation for the JEE Main, utilizing previous years' question papers for practice can significantly increase your efficiency. This will give you a sense of the test format, question kinds, and degree of difficulty. Practice answering these questions in the allotted time to improve your speed and accuracy. Analyzing your exam performance can provide valuable insights for improvement. We're here to support you every step of the way in identifying your strengths and weaknesses.
Take Mock Tests:
Mock tests are really useful for JEE Main preparation. They imitate the real test situation and assist you in becoming acclimated to the stress and time limits. Participate in a respected test series or online platform that provides mock tests and take them on a regular basis. Analyze your results in each test, discover areas for improvement, and work on them.
Concentrate on Time Management:
Time management is critical in the JEE Main. Because the test has a time constraint, it is critical to practice time management throughout your preparation. Solve questions in the time provided, and if you get stuck on a tough one, go on to the next one and return later if time allows. Learn how to prioritize questions according to their weight and difficulty level.