Get Rewards and Scholarships With NEET Coaching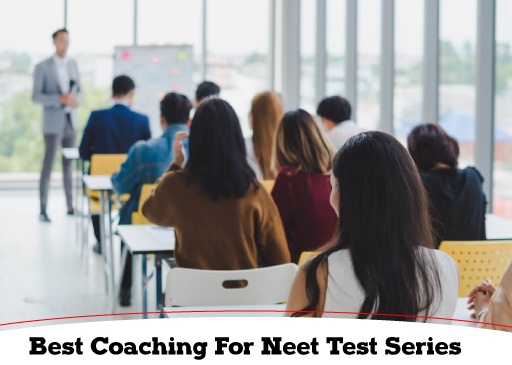 When you begin your path toward a career in medicine, you will encounter both excitement and challenges. NEET is the initial phase in your journey towards becoming a physician. To guide you through this journey with unparalleled expertise and support, look no further than Momentum Institute in Gorakhpur. Known for its exceptional coaching and commitment to student success, The Institute offers the Best IIT Coaching in Gorakhpur, providing a comprehensive approach that not only ensures a strong academic foundation but also opens doors to scholarships and rewards.
Navigating the NEET Challenge
The NEET examination is a formidable challenge, requiring a deep understanding of subjects, critical thinking skills, and meticulous preparation. The Institute recognizes the multifaceted nature of this test and has tailored its approach to cater to every aspect. With a team of seasoned educators well-versed in the nuances of NEET, the Institute provides a holistic learning environment that nurtures your potential.
Advantages of the Scholar Batch
Strategic Curriculum Design: The Institute's Scholar Batch for NEET in Gorakhpur boasts a meticulously designed curriculum that seamlessly integrates core concepts, problem-solving techniques, and practice sessions. This approach ensures that students not only grasp the subject matter but also develop the ability to apply knowledge effectively.
Expert Faculty: The cornerstone of any successful coaching institute is its faculty. At The Institute, accomplished subject experts and NEET veterans come together to provide unparalleled guidance. Their in-depth insights and pedagogical prowess empower students to excel in the competitive examination.
Personalized Attention: Recognizing that every student's learning curve is unique, the Scholar Batch maintains a limited batch size. This enables educators to provide individualized attention, identify strengths and areas for improvement, and tailor teaching methods accordingly.
Unveiling the Path to Scholarships and Rewards
The coaching center not only focuses on providing the Best Coaching For Neet Test Series but also believes in recognizing and rewarding outstanding performance. The Scholar Batch opens doors to a realm of scholarships and rewards, transforming your NEET preparation into a fruitful investment for your future.
Performance-based Scholarships: Exceptional performance deserves recognition. Momentum offers performance-based scholarships that celebrate students who consistently strive for excellence. These scholarships not only alleviate financial burdens but also serve as a testament to your dedication.
Merit-centric Rewards: In addition to scholarships, The Institute acknowledges merit through a range of rewards. These rewards serve as milestones in your journey, motivating you to push your boundaries and achieve new heights.
Comprehensive Test Series: A crucial aspect of NEET preparation is regular assessment. The Institute's Scholar Batch includes a rigorous test series that simulates the actual exam environment. These tests not only gauge your progress but also help in fine-tuning your strategy, ensuring that you're well-prepared for D-day.
Why should you choose this Institute? Here are some benefits:
Proven Track Record: Over the years, The Institute Institute has garnered a reputation for consistently producing NEET toppers. The success stories of its alumni are a testament to the Institute's efficacy and commitment to student success.
State-of-the-art Infrastructure: The Institute's infrastructure is designed to provide a conducive learning environment. From modern classrooms equipped with audio-visual aids to a resource-rich library, every aspect enhances the learning experience.
Holistic Approach: The Scholar Batch's approach goes beyond academics. Workshops, seminars, and mentorship programs enhance your overall personality, equipping you with the skills needed to thrive in the medical field.
Conclusion
Embarking on a journey towards a medical career requires a robust foundation and unwavering determination. The Institute Institute's Scholar Batch for NEET in Gorakhpur offers a transformative experience that not only prepares you academically but also opens doors to scholarships, rewards, and a brighter future. With a strategic curriculum, expert faculty, and a commitment to student success, The Institute stands as the ultimate destination for aspiring medical professionals. Choose The Institute and unlock your potential today for a successful tomorrow.