What Is The Difference Between The JEE and the NEET Examinations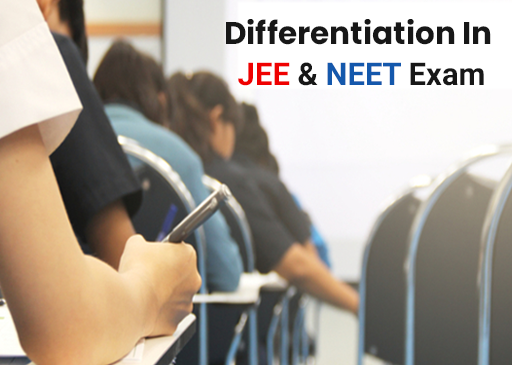 As we all know, The most prominent and popular examinations for every senior secondary student are JEE and NEET. Both of these tests are taken at the national level, are incredibly competitive, and give students a chance to enroll in undergraduate prestigious institutions in India. The students who pass the 12th class can take these exams.
The JEE is for taking admission to IITs and pursuing Engineering. In a nutshell, to become an Engineer, you will have to crack JEE, which requires a significant amount of decent preparation, which is possible at a quality coaching center.
Students' top choice is Momentum at Chhatra Sangh Chowk, Gorakhpur because it provides excellent IIT Coaching in Gorakhpur, which has helped many students in catching their dreams.
Highly Competitive:
Due to restricted seat availability and the exam format, IIT JEE and NEET are very burdensome. But when you look closer, the dissimilarity is massive, not in terms of the degree of difficulty, but rather how it affects one's career and lays the foundation for achieving the goal.
There are differences in both of these exams and can be compared in some ways, so it is up to you to make a decision about which you prefer.
Whether you are in junior classes or have just completed the twelfth standard, you have landed at the correct location because there are two courses for Engineering and Medical aspirants at our Institute. We are recommended and stay on the top lists of people for NEET Coaching in Gorakhpur because our students stay in the top ranks at regional levels as well as nationally.
Let us find elaborate more about these Exams:
JEE is the Joint Entrance Test:
The Testing Agency launched this exam in order to provide admissions to qualified applicants in different engineering graduate programs such as Bachelor of Engineering and Bachelor of Technology.
It is a standard test that will provide you an option to secure your seats in more than 20 Indian Technology Campuses, more than 30 National Institutes of Technology, 18 institutes of Information Technology, and 19 other Government Funded Technical Institutes for Engineering.
NEET stands for National Eligibility Cumulative Entrance Test:
It is a test that is used to provide admission to different undergraduate medical programs in the medical field, such as MBBS, Veterinary, and dentistry courses such as BDS at India's government and private medical and dental institutes. However, more than ten lakh students appear for this test every year.
The key distinction between the two is in the professional degree chosen, for example, for engineering, you must apply to JEE mains, and for medicine, you must apply to NEET.
Another noticeable difference is the weightage of specific subjects, with NEET giving more significant focus to Biology and JEE giving more weightage to Math.
There are many other differences in these tests. For example, the marks and questions' numbers are different, and the JEE is a computer-based test.
On the other hand, NEET is a pen-paper-based test. However, whichever you choose, make sure you seek our students' results on our website and consider our courses, such as JEE Learner or NEET Learner.